Assistant Consultant (B.Sc) in Gujarat Green Revolution Company limited - GGRCL Recruitment
Recruitment
For
Assistant Consultant (B.Sc)
No of
Vacancies
06
Minimum
Salary
Please check with the concern authority or website
Last
Date
16/09/2021
Address
Gujarat Green Revolution Company limited,
Vadodara ,
Gujarat
391750
Qualification
B.Sc (Agri) / BRS with minimum 60% of marks
Age
Limit
Not more than 25 years as on the date of advertisement.
Experience
Requirements
Experience candidate is preferred however Freshers can also apply.
Job
Responsibilities
To assist Field Officer-GGRC of concerned District to organize farmer meeting / training program. 2. Regular field visit and guiding project beneficiary farmers, regarding Good Agriculture Practices for growing cotton / other crops. 3. To carry out Field Activities of Geo-tagging of farms, data collection & recording and preparation of farmers field dairy. 4. Record keeping of all activities regarding Sustainable Cotton Initiative (SCI) Project. 5. Need based any other works / assignment as may be assigned by Management.
How to
Apply For
GGRCL
vacancy :
Send the duly filled Application Form along with latest CV, copies of testimonials and a recent passport size photograph Superscribing "Application for the post of "Assistant Consultant (Field)" on the envelope addressing to the Manager (HR), Gujarat Green Revolution Company Limited, Fertilizernagar Township, P.O. Fertilizernagar, Dist.: Vadodara - 391 750 (Gujarat) so as to reach on or before 16.09.2021 in person or Post by 5:00 PM.
General
Instructions
GGRC reserves the right to post selected candidates in any place in Gujarat State depending upon the requirement of the Company for WWF Project. 2. It is to be noted that the copies of testimonials submitted by Candidates should be made Self Attested. 3. Applications having insufficient information, documents or the applications received after due date will not be considered. For more Government Jobs Please visit 4. Shortlisted candidates have to appear for Interview at their own cost. 5. Canvassing in any form or in bringing any Political or outside influence (applicable or otherwise) will render rejection of application. 6. No routine queries / correspondence regarding any individual application will be entertained. 7. Management reserves the right to reject the application without assigning any reason. 8. Management can raise standard of specifications to restrict the number of candidates and can increase or decrease the number of post at the discretion of Management. 9. The recruitment process can be cancelled / suspended / terminated without assigning any reason. The decision of Management will be final and no appeal will be entertained.
Job
Type
CONTRACTOR
Job
Deatils:
Official Website Document
Assistant Consultant Vacancy – Last Date 16 September 2021 (Vadodara, Gujarat), Gujarat Green Revolution Company limited recruits Assistant Consultant posts. Candidate with B.Sc experienced can apply.
---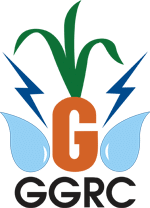 />
About: Gujarat Green Revolution Company limited – गुजरात हरित क्रांति कंपनी सीमित
Gujarat Green Revolution Company limited is an implementing agency for implementation of Micro Irrigation Scheme on behalf of Government of India and Government of Gujarat in Gujarat State through reputed authorized Micro Irrigation System suppliers, who supply and installs the Micro Irrigation System and also provides agro services pertaining to Micro Irrigation System. It is aims to bring 2nd Green Revolution in the state by saving water, electricity, and enhancing agriculture productivity resulting in the farmer's prosperity at large.
Postal Address:Gujarat Green Revolution Company Limited Fertilizernagar Township P.O. Fertilizer Nagar – 391750 Dist. Vadodara, Gujarat India.
Contact us: 0265-2243069, 0265 – 2607471, 2607464
Fax:1800 233 2652 (Toll free number for BSNL users only)
Email:helpline@ggrc.co.in
Website Address: https://ggrc.co.in/webui/home.aspx
For more Government jobs, Please visit www.sarkari-Naukri.in