Landscape Lead (B.A) (CLOSED) in World Wide Fund India - WWF India Recruitment
Recruitment
For
Landscape Lead (B.A) (CLOSED)
No of
Vacancies
01
Minimum
Salary
Please check with the concern authority or website
Last
Date
12/03/2021
Address
World Wide Fund India,
Kolkata,
West Bengal
700073
Qualification
A higher degree in development, management, social sciences, environmental sciences or a related field b. At least 10 years' experience in managing a complex programme and leading a multi-disciplinary team c. Proven skills in networking, stakeholder engagement, government and donor liaison, conflict management and policy/advocacy d. Strong writing and oral communication skills in English and ability to converse effectively in Bengali.
Job
Responsibilities
Strategy & Vision: Internalise and communicate the Sundarbans programme strategy to multiple stakeholders within and outside the organisation (including the WWF network) Work with the PSG to continually review and refresh the strategic approach and provide innovative ideas towards sustainable development and conservation in the Sundarbans Engage with the WWF global network and provide thought leadership on wider strategic issues related to Asian deltas b. Management & Coordination: Work with the PSG to recruit additional team members and consultants as required for the delivery of the programme Manage and provide strategic guidance to the team, consultants and other partner organisations engaged in delivery of the programme Provide technical and strategy input in specific areas to ensure a strong and robust programme of work c. Accountability: Work with the PSG to ensure regular liaising and communication with all project donors Put in place and ensure effective implementation of technical and financial reporting mechanisms Work with the WWF India Social Safeguards team to ensure effective implementation of the Environmental and Social Safeguards as mandated by the global WWF network d. Stakeholder Engagement: Work with the PSG to develop and externalise an effective communications strategy for the programme, Develop an effective stakeholder engagement plan and manage relationships with a diverse set of stakeholders, Design a policy/advocacy strategy and work with the PSG to implement this Ensure effective and ongoing networking with key partners including government agencies, other organisations and institutions working in the delta and community institutions
How to
Apply For
WWF India
vacancy :
To apply click on the link provided below and follow the instructions. Link -
Job
Type
CONTRACTOR
Job
Deatils:
Official Website Document
Landscape Lead, Programme Lead Vacancies – Last Date 12 March 2021 (Delhi), World Wide Fund India (WWF India) recruits Landscape Lead posts. B.A, B.Sc. experience candidates can apply.
---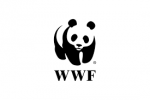 />
About World Wide Fund India (WWF India) – (वर्ल्ड वाइड फण्ड इंडिया):
WWF-India was established as a Charitable Trust on 27 November 1969 to further the mission is to stop the degradation of the planet's natural environment and build a future in which humans live in harmony with nature. Rechristened World Wide Fund for Nature-India in 1987, WWF-India has over 40 years of experience in this field.
A challenging, constructive, science-based organization, WWF-India, in keeping with the tenets of its parent organization, addresses issues like the survival of species and habitats, climate change and environmental education. Over the years, its perspective has broadened to reflect a more holistic understanding of conservation issues facing the country.
Website:
Office Address:WWF-India, 172 B, Lodhi Estate, New Delhi- 110003
Tel: +91 11 4150 4815
For more Government jobs, Please visit https://www.sarkari-naukri.in/