Sub- Assistant Engineer (Diploma in Civil Engineering) in Department of Municipal Affairs West Bengal (WBDMA) Recruitment
Recruitment
For
Sub- Assistant Engineer (Diploma in Civil Engineering)
No of
Vacancies
02
Minimum
Salary
9000
Last
Date
11/03/2019
Address
Dhuliyan Municipality, Dhuliyan Pakur Road, P.O. - Dhuliyan, District –Murshidabad ,
Kolkata,
West Bengal
742202
Qualification
The candidates have a Diploma in Civil Engineering from any Institution recognized by the Government.
Pay
Scale
P .B-4 (Rs. 9000 - 40500) + Grade Pay Rs. 4400/-
Age
Limit
Not less than 24 years and not more than 40 years
How to
Apply For
WBDMA
vacancy :
Intending Candidates will have to apply in the prescribed format, which can be downloaded from the website of Dhuliyan Municipality (www.dhuliyanmunicipality.gov.in) and Website of Department of Municipal Affairs , Govt. of West Bengal . A non- refundable demand draft / pay order of any Nationalized Bank and /or any schedule Commercial Bank for the post of Sub Assistant Engineer amounting to Rs.300/- (Rupees Three Hundred) only and for the post of Store Keeper , Pump Operator , Recorder & Work Sarkar amounting to Rs.200/- (Rupees Two Hundred)only and for the post of Peon & Mazdoor amounting to Rs.100/-(Rupees One Hundred) only drawn in favour of 'Chairman , Dhuliyan Municipality' payable at Dhuliyan application fee for the respective post already shown above will have to be enclosed for candidates belonging to Unreserved, OBC-A, OBC-B and Ex- Serviceman category (not applicable for SC/ST/ as well as Persons with Disability (PWD) candidates). Candidates claiming reservation must have to enclose copy of relevant certificate issued by Competent Authority. Candidates, who are in Govt. /Quasi- Govt. services, will have to apply through proper channel. Application specially defined for the posts must be sent through Ordinary Post or by Registered Post or by courier post or Speed Post which shall be addressed to the Chairman, Dhuliyan Municipality, Dhuliyan Pakur Road, P.O. - Dhuliyan, District –Murshidabad , Pin-742202 (W.B.) superscribing on the envelope i) Employment Notice No. 1745/Emp/DM Date: 18.02.2019 ii) Name of the post applied for………… so as to reach on or before the closing date i.e. on 11.03.2019 Up to 4-00 P.M.
General
Instructions
1. If at any stage, even after appointment, a candidate is found ineligible in terms of the Employment Notice, his/her candidature will be cancelled. 1. Employment Exchanged sponsored candidate are being downloaded from Employment Bank as per existing norms of Govt. of West Bengal. Name of the candidates are being invited from the Directorate of Employment, Central Employment Exchange, Exempted Category Cell, Kolkata for Candidates belonging to Exempted Category, 3. The Authority reserves the right to cancel any or all applications without assigning any reason whatsoever. 4. The candidates who apply for the post should ensure that they fulfill all the eligibility conditions thereof. Their admission at the stage of Written Examination, if any as the case may be and the Interview / Vivavoce for which they are admitted by this Authority will be purely provisional, subject to the satisfaction of the prescribed eligibility conditions. If at any stage on verification before and after Written Examination, if any, as the case may be and the Interview / Viva-voce, if it is found that they do not fulfill any of the eligibility condition, their candidature for the examination shall stand cancelled without any notice and or further reference. 5. Applications incomplete in any form or those not in prescribed format or not accompanied with prescribed fee or received after the due date are liable to be rejected outright. 6. Post reserved for Exempted Category as indicated in Sl. No. 7 shall only be considered in accordance with Govt. Order No. 1432/MA/O/C-3/O-34/2001 dated 19/09/2002 read with Govt. Order No. 308(100)-Emp. Dated 04/09/2002.
Job
Type
OTHER
Job
Deatils:
Official Website Document
Sub- Assistant Engineer Vacancies – Last Date 11 March 2019 (Kolkata, West Bengal), Department of Municipal Affairs West Bengal (WBDMA) recruits Sub- Assistant Engineer Posts. Candidates with Diploma in Civil Engineering can apply.
---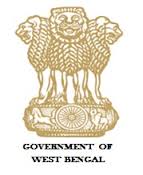 />
About Department of Municipal Affairs West Bengal (WBDMA) – डिपार्टमेंट ऑफ़ म्युनिसिपल अफेयर्स वेस्ट बंगाल:
Vision of Government of West Bengal on urban development is to provide a better and sustainable living environment in all the urban centers through adequate provision of urban infrastructure and services, not only limited to creation of physical infrastructure but also provision of health facilities and employment opportunities.
Website Address:
Contact Us:Prasasan Bhavan, Block DD 1, Sector 1, Salt Lake City, Bidhannagar, Kolkata – 700064
For more Government jobs, Please visit