Senior Grade (B.A/Diploma/PG Diploma) (CLOSED) in Union Public Service Commission Recruitment
Recruitment
For
Senior Grade (B.A/Diploma/PG Diploma) (CLOSED)
Minimum
Salary
Please check with the concern authority or website
Last
Date
12/08/2021
Address
UPSC, Man Singh Road Area, ,
New Delhi, ,
Delhi
110069
Qualification
(i) Degree of a recognized University or Institute; (ii) Diploma/Post Graduate Diploma in Journalism/ Mass Communication from a recognized University/Institution; or Degree in Journalism and Mass Communication from a recognized University/Institute; (iii) Candidates must have studied concerned Indian language upto 10th Class. Note: Direct recruitment to posts in Senior Grade Indian Information Service Group 'B' (Gazetted) shall be made language-wise. There shall be no category-wise/community-wise reservation for any of the languages. One can apply for any number of languages and indicate the same in the ONLINE RECRUITMENT APPLICATION in the order of preference if he/she has studied that language up to class 10th.
Pay
Scale
Level-07 in the Pay Matrix as per 7th CPC.
Experience
Requirements
Two years' experience of journalistic, publicity or public relation work in a Government Department/Public Sector Undertaking/Autonomous Organization/News agency/Newspaper registered with the Registrar of Newspapers of India/any other Listed Private Organizations.
Job
Responsibilities
(i) The officers are required to prepare press notes, publicity materials, editorial material and analysis of Press Comments on current topics, compilation of news bulletins and reporting of news for broadcasting, monitoring of news bulletins by foreign broadcasting stations. (ii) Organising Exhibitions, writing scripts/captions, maintenance of Register on newspapers in India. (iii) Preparation of research/reference paper and background note in the fields of history, economics and current events for use of press, radio, writers etc.
How to
Apply For
UPSC
vacancy :
i) Candidates must apply online through the website https://www.upsconline.nic.in/. Applications received through any other mode would not be accepted and summarily rejected. ii) Candidates must upload the documents/certificates in support of all the claims made by them in the application like, Date of Birth, Experience (preferably in prescribed format), Desirable Qualification(s) etc. or any other information, separately against each claim in pdf file in such a way that the file size does not exceed 1 MB for the respective aforesaid modules and 2 MB for the UPLOAD OTHER DOCUMENT module and is legible when a printout taken. For that purpose, the applicant may scan the documents/certificates in 200 dpi grey scale. iii) important : candidates are advised to fill their correct and active e-mail addresses in the online application as all correspondence will be made by the commssion through e-mail only. Interview schedule and requirements with regard to copies of certifcates to be submitted in respect of claims made in the online application will be e-mailed in due course to the candidates in their registered e-mail id and will also be posted on the website of the commission. v) Candidates who wish to apply for more than one post should apply separately for each post and pay the fee for each post in the prescribed manner. vi) After submitting the Online Recruitment Application (ORA), the candidates are required to take out a print out of the finally submitted Online Recruitment Application. vi) Candidates are not required to submit to the Commission either by post or by hand the printouts of their online applications or any other document. They will be required to bring along with them the printouts of their online applications and the documents mentioned in para 7 below if called for interview. vii) The applicants are advised to submit only single Online Recruitment Application for each post; however, if somehow, if he/she submits multiple Online Recruitment Applications for one post, then he/she must ensure that Online Recruitment Application with the higher Application Number is complete in all respects including fee. The applicants, who submit multiple Online Recruitment Applications, should note that only the Online Recruitment Application with higher Application Number shall be entertained by the Commission and fee paid against one Application Number shall not be adjusted against any other Application Number. viii) The candidates are advised to submit the Online Recruitment Application well in advance without waiting for the closing date.
General
Instructions
a) All candidates whether in Government service or in Government owned industrial or other similar organizations or in private employment should submit their applications online directly to the Commission. Persons already in Regular Government service, whether in permanent or temporary capacity other than casual/adhoc/daily wages/hourly paid/contract basis are however required to submit a declaration that they have informed in writing to their Head of Office/Department that they have applied for the selection. b) The date for determining the eligibility of all candidates in every respect shall be the closing date for submitting the Online Recruitment Application on the website https://www.upsconline.nic.in/. c) In respect of equivalent clause in Essential Qualifications, if a candidate is claiming a particular qualification as equivalent qualification as per the requirement of advertisement, then the candidate is required to produce order/letter in this regard, indicating the Authority (with number and date) under which it has been so treated otherwise the Online Recruitment Application is liable to be rejected. d) Candidates must, if required, attend a personal interview at such place, as may be fixed by the Commission. The Commission do not defray the traveling or other expenses of candidates summoned for interview. They, however, contribute towards those expenses at a rate corresponding to the amount of the Second Class Mail railway fare by the shortest route to the place of interview from the Railway Station nearest to the normal place of residence of the candidate or from which he actually performs the journey, whichever, is nearer to the place of interview, and back to the same station or the amount of Railway fare actually incurred by the candidate whichever is less. Details of this will be furnished when they are called for interview. e) Commission's contribution towards the traveling expenses in respect of those candidates who are interviewed at Delhi will be paid on the spot on the date of interview itself provided they fulfill all the conditions. In respect of those candidates who have been called to be present at interviews at places other than Delhi, the same will be sent by Money Order later on. Candidates who do not wish to collect contribution towards TA in cash at Commission's counter can also get the same transferred in their respective account. Such candidates will have to submit a cancelled cheque along with their TA claims to facilitate the transaction'. f) The Summoning of candidates for interview convey no assurance whatsoever that they will be selected. Appointment orders to selected candidates will be issued by the Government.
Job
Type
CONTRACTOR
Job
Deatils:
Official Website Document
Senior Grade (38 Vacancies) – Last Date 12 August 2021 (Delhi), Union Public Service Commission (UPSC) recruits Senior Grade post. B.A, Diploma, PG Diploma, Experienced candidates can apply.
---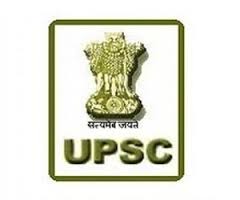 />
About Union Public Service Commission (UPSC) – यूनियन पब्लिक सर्विस कमीशन:
The Union Public Service Commission ; Hindi: संघ लोक सेवा आयोग) is India's central agency authorised to conduct the Civil Services Examination, Indian Forest Service examination, Engineering Services Examination, Combined Defence Services Examination, National Defence Academy Examination, Naval Academy Examination, Combined Medical Services Examination, Special Class Railway Apprentice, Indian Economic Service/Indian Statistical Service Examination, Combined Geoscientist and Geologist Examination, and Central Armed Police Forces(Assistant Commandant) Examination.
Website Address:https://www.upsc.gov.in/
Contact Us:UNION PUBLIC SERVICE COMMISSION, Dholpur House, Shahjahan Road, New Delhi – 110069
Facilitation Counter : 011-23098543 / 23385271 / 23381125 / 23098591
Email : feedback-upsc[at]gov[dot]in
For more Government jobs, Please visit https://www.sarkari-naukri.in/