---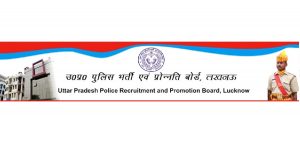 />
About Uttar Pradesh Police Service Recruitment and Promotion Board  – उत्तर प्रदेश पुलिस सर्विस रिक्रूटमेंट एंड प्रमोशन बोर्ड
UP Police To adopt and implement procedures that are fair, impartial, transparent, non-discretionary, and non-discriminatory.
To inculcate a work culture of truthfulness, conscientious professionalism, responsibility, accountability, mutual trust, and respect among one another and upholding the highest core values ​​of reliability and work ethos.
To achieve the goals, we strive to work as a team within the board and in collaboration with other agencies, making use of their abilities, diverse experiences, and skills in human resource management.
Website Address:http://uppbpb.gov.in/
Postal Address: Uttar Pradesh Police Service Recruitment and Promotion Board
Tulsi Ganga Complex, 19-C Vidhan Sabha Marg
Lucknow Uttar Pradesh-226001
Tel:9454404786
Fax:0522-2235806
Email:sampark@uppbpb.gov.in
For more Government jobs, Please visit