Individual Consultant (M.A, M.Sc, MBA/PGDM) (CLOSED) in United Nations Development Programme Recruitment
Recruitment
For
Individual Consultant (M.A, M.Sc, MBA/PGDM) (CLOSED)
No of
Vacancies
01
Minimum
Salary
Please check with the concern authority or website
Last
Date
31/08/2021
Address
55 Lodhi Estate ,
New Delhi,
Delhi
110 003
Qualification
Fulltime Post Graduate Degree in Agricultural science/Rural Development and Management/Social Sciences/ NGO Management from a recognised university.
Experience
Requirements
(i) 2+ years in a livelihood development project both farm and non-farm responsible for promotion of production systems and allied activities-based livelihoods (ii) Should have handled procurement/ marketing/ supply chain social enterprises, in sub-sectors relevant to livelihood engagement e.g. microfinance, employment, entrepreneurship. (iii) Experience of roll-out of PGS or third-party certification with at least 100 farmers. (iv) Experience in setting up systems and processes to make it effective. (v) Demonstrable experience of project management, ensuring the delivery of high quality programmers as well as managing internal learning processes across virtual teams (vi) Experience in managing a team of minimum 5 field staffs
Desired
Skills
Fluency in English and Kannada spoken, read and write for all official communication is essential. Knowledge of English and Kannada typing is mandatory
How to
Apply For
UNDP
vacancy :
Interested candidate can apply online before the last date
Job
Type
CONTRACTOR
Job
Deatils:
Official Website Document
Individual Consultant Vacancy – Last Date 31 August 2021 (Delhi), United Nations Development Programme (UNDP) recruits Individual Consultant posts. Candidates with M.A, M.Sc, MBA/PGDM, Experienced can apply.
---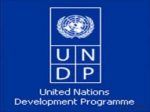 />
About United Nations Development Programme (UNDP) – यूनाइटेड नेशंस डेवलपमेंट प्रोग्राम:
UNDP works in nearly 170 countries and territories, helping to achieve the eradication of poverty, and the reduction of inequalities and exclusion. We help countries to develop policies, leadership skills, partnering abilities, institutional capabilities and build resilience in order to sustain development results. UNDP has worked in India since 1951 in almost all areas of human development, from democratic governance to poverty eradication, to sustainable energy and environmental management. UNDP's programmes are aligned with national priorities and are reviewed and adjusted annually. The United Nations Development Programme (UNDP) is the United Nations' global development network.
Website Address:https://www.undp.org/india
Postal Address:Post Box No. 3059, 55 Lodhi Estate New Delhi, India. Pin Code – 110 003
Tel:91 11 46532333.
Fax:91 11 24627612
E-mail:info.in@undp.org
For more Government jobs, Please visit https://www.sarkari-naukri.in/