Research Associate (M.E/M.Tech, M.Phil/Ph.D) in Sardar Patel Renewable Energy Research Institute - SPRERI Recruitment
Recruitment
For
Research Associate (M.E/M.Tech, M.Phil/Ph.D)
No of
Vacancies
01
Minimum
Salary
Please check with the concern authority or website
Last
Date
15/04/2021
Address
Sardar Patel Renewable Energy Research Institute,
Gandhinagar,
Gujarat
793001
Qualification
PhD in Rural Management / Social Science / Engineering (Agriculture Extension / Renewable Energy) with minimum 5 years of experience handling societal projects Or M.Tech./M.E. in Engineering (Agriculture/Renewable Energy/Environment) with minimum 8 years of experience handling societal projects
Pay
Scale
Negotiable based on qualification and experience (4.5-6.0 lakhs p.a.)
Desirable
Qualifications
Basic knowledge of data analysis, interpretation capabilities and experience of writing-up and disseminating research findings, proficiency in Microsoft Word, Excel, PowerPoint, good verbal and written communication skills and record maintenance
Job
Responsibilities
Candidate should be involved in planning and execution of research activities related to renewable energy and energy management in the village/agriculture, such as innovation, scaling up of renewable energy, impacts on livelihood, etc. 2. Technical support in the collection and compilation of good practices, livelihood models in farm, nonfarm and allied sectors in rural areas for learning, dissemination, and replications of renewable energy technologies 3. Engaging and/or leading field-based data collection 4. ALeading the design of impact evaluation 5. Report preparation including background notes, technical reports and presentations. Organizing training and workshops for cross learning on renewable energy in rural area 6. Networking and representing institute at different forums for wider dissemination of renewable energy 7. Any other task assigned by the HOD/Director
How to
Apply For
SPRERI
vacancy :
Interested candidate(s), who meet the above referred qualification and experience, may submit their applications in the prescribed proforma (download from www.spreri.org), along with their detailed bio-data including contact information of three references at career@spreri.org, indicating subject Application for Post of Research Associate
Job
Type
CONTRACTOR
Job
Deatils:
Official Website Document
Principal Scientist, Research Associate, Account officer Vacancies – Last Date 15 April 2021 (Gandhinagar, Gujarat), Sardar Patel Renewable Energy Research Institute (SPRERI) recruits Principal Scientist, Research Associate, Account officer posts. M.E/MTech, M.Phil./Ph.D. Experienced candidates can apply.
---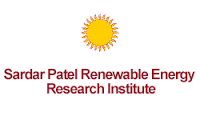 />
About Sardar Patel Renewable Energy Research Institute (SPRERI) – सरदार पटेल रिन्यूएबल एनर्जी रिसर्च इंस्टिट्यूट.
ORIGIN
Sardar Patel Renewable Energy Research Institute (SPRERI) was established in January 1979 as a result of the initiative taken by a group of foresighted persons led by Late Dr. H.M. Patel and Late Shri Nanubhai Amin.
STATUS
SPRERI is a non-profit autonomous organization registered as a Society under the Societies Registration Act 21 of 1860 and also as a Public Trust under the Bombay Public Trust Act 1950.It has been approved as a Research Association for the purpose of clause (ii) of subsection (1) of Section 35 of the Income Tax Act 1961 and is recognized as a Scientific and Industrial Research Organization (SIRO) by the Department of Science & Technology, Govt. of India. It is recognized by S.P. University, Vallabh Vidyanagar, Junagadh Agricultural University, Junagadh, Nirma University, Ahmadabad as a Centre for M.Tech and Ph.D. Research.
VISION
SPRERI, a leading organization for research and development of renewable energy (RE) technologies, focuses on sustainable biomass conversion and solar energy based solutions, which are technically efficient, economically viable, environment friendly and which meet the needs of society.
MISSION
To set-up a world class "CENTRE FOR ADVANCED RESEARCH IN BIOMASS CONVERSION TECHNOLOGIES"
To develop environment friendly technologies for conversion of biomass into bio-fuels, energy (including electricity) and useful chemicals
To develop technologies for utilization of bioconversion waste
To develop technologies for application of solar energy
To develop business models for promoting use of RE technologies
To provide knowledge based insights to influence policies and programmes of the Governments for utilization of biomass and solar energy technologies for meeting energy requirements
To provide specialized training in RE technologies to engineers and scientists guidance and facilities to research students
To provide extension support and consultancy to RE programmes
To test and evaluate RE technologies
Website Address:http://www.spreri.org/
Contact Us:PA To Director
Sardar Patel Renewable Energy Research Institute
Post Box No: 2,Vallabh Vidhyanagar,
Gujarat, India-388 120,
Telephone : 091 – 2692 – 235011, 231332
Fax : 091 – 2692 – 237982
Email : director@spreri.org , info@spreri.org