Computer Operator (B.Tech/B.E, MBA/PGDM, MCA) (CLOSED) in Sri Padmavati Mahila Visvavidyalayam - SPMVV Recruitment
Recruitment
For
Computer Operator (B.Tech/B.E, MBA/PGDM, MCA) (CLOSED)
No of
Vacancies
01
Minimum
Salary
Please check with the concern authority or website
Last
Date
12/11/2020
Address
Sri Padmavati Mahila Visvavidyalayam ,
Tirupati,
Andhra Pradesh
763004
Qualification
Bachelor's Degree in Engineering or Technology/MBA/MCA from a reputed Indian/Foreign University/Institute with minimum one-year experience in relevant area
Pay
Scale
Consolidated pay of Rs.15,000/- (Rupees Fifteen thousand only) per monthwith10%yearly increment. Taxes apply
Desirable
Qualifications
Strong technical and communicationskills. ii. Ability to work independently and also in teams. iii. Good exposure in MS Office, Adobe, Photoshop, PageMaker, DTP Publishingetc. iv. Experience on report generation andanalysis.
Experience
Requirements
Minimum one year of total work experience as computer operator at fields which may include MS office.
Job
Responsibilities
Oversee maintenance and operation of computer hardware systems. Control console of mainframe digital computer or set of minicomputers. Perform maintenance tasks such as checking for viruses, backing up tape, upgrading software, and other basic maintenance
How to
Apply For
SPMVV
vacancy :
Candidates must submit filled application form given below along with their resume/CV with a set of self-attested photocopies of all educational/ experience related certificates /marks sheets with one passport size photograph by email to ceo.spmvv@gmail.com on or before 12th November 2020.The post applied for should be mentioned in the subject. For further details, contact: visit: www.spmvv-tbi.com/ www.spmvv.ac.in Note: The post is purely on temporary basis but may extend year by year based upon the candidate's performance. If the performance is not satisfactory it may lead to termination. Preference will be given to women candidates.
Job
Type
CONTRACTOR
Job
Deatils:
Official Website Document
Computer Operator Vacancy – Last Date 12 November 2020 (Tirupati, Andhra Pradesh), Sri Padmavati Mahila Visvavidyalayam (SPMVV) recruits Computer Operator post. B.Tech/B.E, MBA/PGDM, MCA Experienced candidates can apply.
---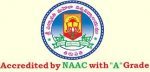 />
About Sri Padmavati Mahila Visvavidyalayam – श्री पद्मावती महिला विश्वविद्यालयम:
Sri Padmavati Mahila Visvavidyalayam (University for Women)was founded in the year 1983 by Sri N.T.Rama Rao, the then Chief Minister of Andhra Pradesh, with the fervent desire to train women students as better builders of the Nation and to inculcate skills of leadership in all aspects of life.The University was established under the Sri Padmavati Mahila Visvavidyalayam Act of 1983,which has come into force on the 14 of April 1983.It was started with ten faculties and 300 students and twenty staff members. Today the University has a student population nearly 4000 and an academic staff of 105 and 131 academic consultants. This year the University has 59 courses at the post-graduate and undergraduate level and a good component of research.\
Website Address: https://www.spmvv.ac.in/
Contact Us: Sri Padmavati Mahila Visvavidyalayam,
Padmavathi Nagar, Near West Railway Station,
Tirupati, Chittoor (D.t),
Andhra Pradesh -517502 INDIA.
Phone Phone: +91-877-2284588 (Registrar Peshi)
WWW Link Website: http/spmvv.ac.in
Email Email: info@spmvv.ac.in