Trainee Analyst (B.Sc.) (CLOSED) in Spices Board Recruitment
Recruitment
For
Trainee Analyst (B.Sc.) (CLOSED)
No of
Vacancies
09
Minimum
Salary
Please check with the concern authority or website
Last
Date
23/02/2021
Address
Spices Board,
Kochi,
Kerala
682025
Qualification
Bachelors degree in Chemistry from a recognised University/ Institute.
Pay
Scale
1st Year 17,000 per month and 2nd year 18,000 per month.
Age
Limit
The upper age limit should not exceed 35 years as on the date of written test.
Eligibility
Criteria
Those who are trained/ undergoing training in any of the department of the Spices Board are not eligible.
How to
Apply For
Spices Board
vacancy :
Eligible candidates may send their details as in Annexure-I along with scanned copies of resume, recent passport size photo, certificates (Proof for age, education, caste certificate, etc. and experience if any) email to "qel.sb-ker@gov.in" in advance, before the date of written test for making necessary arrangements as per the preventive measures to contain the spread of COVID- 19. Candidates appearing for written test have to produce Annexure-I and self-attested copies of the documents submitted online at the time of written test. 2. Time, Date & Place of written test: 23-02-2021, 10:00 AM at Spices Board, Sugandha Bhavan, N.H. By Pass, Palarivattom. P.O., Kochi-682025.
General
Instructions
Instructions to candidates appearing for written test: The generic measures which include simple public health measures that are to be followed to reduce the risk of COVID-19. These measures are to be observed by all (staff and candidates) in the place of test at all times. These include: 1. Physical distancing of at least 6 feet should be followed as far as feasible. 2. Mandatory use of face covers/masks. 3. Frequent hand washing with soap (for at least 40-60 seconds) even when hands are not visibly dirty and use of alcohol-based hand sanitizers (for at least 20 seconds). 4. To ensure respiratory etiquette, strict practice of covering one's mouth and nose while coughing/ sneezing with a tissue/ handkerchief/ flexed elbow and disposing off used tissues properly. 5. Self-monitoring of health by all and reporting any illness at the earliest. 6. Strict prohibition of spitting. 7. Installation & use of Aarogya Setu App by all, as far as feasible. The written test shall be conducted as per the Standard Operating Procedure(SOP) for conducting examinations laid down by the Ministry of Health & Family Welfare, Govt. of India.
Job
Type
CONTRACTOR
Job
Deatils:
Official Website Document
Trainee Analyst (09 Vacancies) – Last Date 23 February 2021 (Kochi , Kerala), Spices Board recruits Trainee Analyst Posts. Candidates with B.Sc. qualified experienced can apply.
---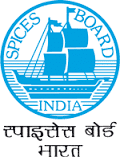 />
About Spices Board (मसाला बोर्ड):
मसाला बोर्ड (वाणिज्य और उद्योग मंत्रालय, भारत सरकार के मंत्रालय ) के विकास और भारतीय मसालों की दुनिया भर में बढ़ावा देने के लिए प्रमुख संगठन है। बोर्ड भारतीय निर्यातकों और आयातकों विदेशों के बीच एक अंतरराष्ट्रीय कड़ी है। बोर्ड भारतीय मसालों की उत्कृष्टता के लिए गतिविधियों की अगुआई करता है
Website Address:http://www.indianspices.com/
Contact Us:(Ministry of Commerce & Industry, Govt. of India)
'Sugandha Bhavan"
N.H.By Pass, Palarivattom.P.O
Cochin – 682025
Kerala, India
Phone : 91-484-2333610 – 616
Fax : 91-484-2334429, 2331429
For more Government jobs, Please visit https://www.sarkari-naukri.in/