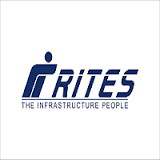 RITES Limited[/caption
RITES Limited Recruitment Details
Accounts Assistant (Graduate)
Address:
RITES Limited ,
Pune,
Maharashtra
111045
Pay scale ( वेतन ) :
INR
Please check with the concern authorty or website
Educational requirements ( शैक्षिक आवश्यकता ) :
Graduate
No of vacancies ( रिक्तियों की संख्या ) :
04
Age limit ( आयु सीमा ) :
The maximum upper age limit for the Re-engagement of staff is 65 years.
Job Posted on
2018/08/25 12:04:36
Last date to apply for this job ( अंतिम तारीख ) :
2018/08/31
How to apply RITES Limited Vacancy ( आवेदन कैसे करे ) :
1. Re-engaged employees shall be on duty on normal duty hours followed by the office in which they will be posted. The duty hours can be changed as per the requirement of work by the administration. They will be eligible for weekly off and General Holdays observed by the office in which they will be posted. 2. The Re-engaged employee will not be eligible for any kind of leave (like CL, RH, APL, Sick leave etc.). For absence if any. appropriate deduction will be made from the monthly remuneration. . Copy Of following documents should be attached with the application and it is mandatory a) Service certificate/Pensioner Identity Card b) Pension Payment Order . 3. The last date for submission of the application is 31/08/2018. Staff retired from Railways desirous for re-engagement, have to submit their applications in the prescribed format at Annexure 'A' and submit to Admn Section of Sr.DFM/Pune, on or before 31/08/2018.
Job Category:
Accounting & Finance
Official Document ↓
↓
RITES Limited recruits Accounts Assistant Posts. Candidates with Graduate experienced can apply.
For more Government jobs, Please visit www.sarkari-naukri.in