Junior Research Fellow (M.Sc., M.E/MTech) (CLOSED) in Regional Centre for Biotechnology - RCB Recruitment
Recruitment
For
Junior Research Fellow (M.Sc., M.E/MTech) (CLOSED)
No of
Vacancies
01
Minimum
Salary
Please check with the concern authority or website
Last
Date
19/03/2021
Address
Regional Centre for Biotechnology,
Faridabad,
Haryana
121001
Qualification
MSc/MTech in Life sciences/biotechnology/molecular biology/biochemistry/ microbiology/ genomics and any National level JRF eligibility test such as NET,GATE, etc. qualified.
Pay
Scale
Rs. 31,000/- + HRA per month.
Age
Limit
Below 28 Years
Desirable
Qualifications
Practical knowledge of molecular biology, protein biochemistry, techniques and knowledge of basic chemistry are necessary. Candidate who has at least 1-year research experience of working in a relevant area with expertise in molecular biology, purification of protein and small molecules will be preferred. Candidate should be hardworking and a team player with interpersonal skills.
How to
Apply For
RCB
vacancy :
Interested candidates should apply online by 19 th March, 2021, 5:00 PM 2. The shortlisted candidates will be informed by 22nd March, 2021, 5:00 PM via email to appear in the online interview to be held at 10:30 AM on 24th March, 2021 3. For any query, you may contact PI by email: kinshuk@rcb.res.in 4. Regional Centre for Biotechnology, 3 rd Milestone, Faridabad-Gurgaon Expressway NCR Biotech Science Cluster, Faridabad, Faridabad (Haryana)
Job
Type
CONTRACTOR
Job
Deatils:
Official Website Document
Junior Research Fellow Vacancy – Last Date 19 March 2021 (Faridabad, Haryana), Regional Centre for Biotechnology (RCB) recruits Junior Research Fellow posts. Candidates with M.Sc., M.E/MTech Experienced can apply.
---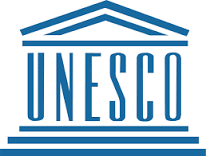 />
About Regional Centre for Biotechnology (RCB) – रीजनल सेंटर फॉर बायोटेक्नोलॉजी:
The Regional Centre for Biotechnology (RCB) is an autonomous institution of education, training and research established under the auspices of United Nations Educational, Scientific and Cultural Organization (UNESCO) and Department of Biotechnology (DBT, India). Designed to be a Centre of Excellence in biotechnology, RCB aims to be a platform for innovation, enterprise and industrial development. As an institution, RCB is beneficial to all countries in the region including India in carrying out biotechnology research of the highest caliber and developing highly skilled knowledge-rich human resource. Association with international organizations such as UNESCO facilitates RCB to provide world class education, conduct quality research and foster global connectivity and cooperation. Eminent immunologist and senior scientist of National Institute of Immunology (NII, Delhi),
Website Address: https://www.rcb.res.in/
Contact Us:Dr. B Chandrasekar
Registrar
Regional Centre for Biotechnology
NCR Biotech Science Cluster
3rd Milestone, Faridabad-Gurgaon Expressway
P.O. Box No. 3, Faridabad – 121 001
Haryana (NCR Delhi), India
E-mail: registrar@rcb.res.in
Phone: 91 129 2848800
For more Government jobs, Please visit https://www.sarkari-naukri.in/