Advisor Safety (B.Tech/B.E) in National Thermal Power Corporation Limited - NTPC Recruitment
Recruitment
For
Advisor Safety (B.Tech/B.E)
No of
Vacancies
01
Minimum
Salary
Please check with the concern authority or website
Last
Date
16/09/2019
Address
National Thermal Power Corporation Limited - NTPC ,
New Delhi,
Delhi
110003
Qualification
Graduate Engineering Degree in Mechanical/Electrical,Production or equivalent degree from a recognized universityfinstitute
Pay
Scale
Consolidated fixed monthly pay Of 5, 00,000/- In addition, medical facilities for self and spouse, HRAcompany accommodation and conveyance reimbursement shall be provided. On Official tour, company Will reimburse boarding and lodging expenses in addition to airfare.
Age
Limit
55 Years
Experience
Requirements
23 years Of post-qualification experience in the executive cadre in the relevant area in a Govt. / Public Sector Undertaking or private company of repute
Job
Responsibilities
As Advisor Safety, the incumbent Will be responsible for review & revision Of Safety documents including Safety Manual, Electrical & Mechanical (E&M) Handbook, and Technical Compliance (TC) documentations for safety provisions. He/she Will be responsible for training, hand-holding & coaching on safety aspects at various locations across NTPC. strengthening safety govemance framework working towards safety capability building in the organization
How to
Apply For
NTPC
vacancy :
Interested candidates should log on to our website mxw.ntpccareers.net for applying. No other means/ mode of application shall be accepted. Candidates are required to possess a valid email ID. NTPC will not be responsible for bouncing of any email sent to the candidates. There is no application fee for this post. After applying online, candidate is required to download the registration slip generated by the system with unique registration number. Copy of registration slip may be retained by the candidate for future reference. No document is required to be sent to us by post It is mandatory that eligible candidates o through the full text of the advertisement and agree to all the conditions given. while applying for the post. Commencement of online registration of application: 27.08.2019 Last date for on-line reg istration Of application: 16.09.2019 Registered Office: NTPC Bhawan, SCOPE Complex, 7, Institutional Area, New Delhi-110003 Lodhi Road.
General
Instructions
Only Indian Nationals are eligible to appl% 2. All qualifications should be from Universities / Institutions recognized and approved in India. 3. All computations Of age/ experience requirement qualification shall be done the last date Of receipt of online application as mentioned in the advertisement, 4. Candidates claiming to belong to any particular category shall necessarily have a valid CECI SC/ ST/ disability certificate, as the case may be, from the CompetentAuthority, 5. Depending on the requirement, the Company reserves the right tc cancel restrict curtail / enlarge the number of vacancies, if need so arises, without any further notice and without assigning any reason 6. While applying for the post. the applicant should ensure that he / she fulfills the eligibility and other norms mentioned above, as on the specified dates and that the particulars furnished are correct in all respects. In case it is detected at any stage of recruitment that a candidate does not fulfill the eligibility norms and/or that he/she has furnished any incorrect / false information or has suppressed any material fact(s), his/her candidature will stand autornatically cancelled. If any of the above shortcoming(s) is are detected even after appointment his / her services are liable to be terminated without any notice, 7. The rnere fact that a candidate has submitted application against the advertiserment and apparently fulfilling the criteria as prescribed in the advertisement would not bestow on him/her the right to be definitely called for interview/ considered further for selection process. 8. Any proceedings in respect of any matter of claim or dispute arising out of this advertisement and / or an application in response thereto can be instituted only in Delhi and courts,' tribunals/ forums at Delhi only shall have sole and exclusive jurisdiction to try any such cause / dispute. 9. In case any ambiguity/dispute arises on account of interpretation in versions other than English, English Version will prevail.
Job
Type
OTHER
Job
Deatils:
Official Website Document
Advisor Safety Vacancy – Last Date 16 September 2019 (Delhi) National Thermal Power Corporation Limited recruits Advisor Safety post. B.Tech/B.E candidates can apply.
---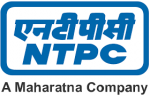 />
About National Thermal Power Corporation Limited (NTPC) – एनटीपीसी
National Thermal Power Corporation Limited is India's largest power utility with an installed capacity of 49,998 MW, plans to become a 130 GW company by 2032. Established in 1975, National Thermal Power Corporation Limited aims to be the world's largest and best power major.
National Thermal Power Corporation Limited has comprehensive Rehabilitation & Resettlement and CSR policies well integrated with its core business of setting up power projects and generating electricity. The company is committed to generating reliable power at competitive prices in a sustainable manner by optimising the use of multiple energy sources with innovative eco-friendly technologies thereby National Thermal Power Corporation Limited is contributing to the economic development of the nation and upliftment of the society.
Website Address:
Contact Us:National Thermal Power Corporation Limited
NTPC Bhawan,
SCOPE Complex, Institutional Area, Lodhi Road,
New Delhi – 110003
EPABX Board NOS.:
+91 11 24360100, 24387000, 24387001
Fax NO.: 91 11 24361018
Email: info@ntpc.co.in
For more Government jobs, Please visit https://www.sarkari-naukri.in/