Nursing Officers (250 Jobs) – Last Date 30 July 2020 (Itanagar, Arunachal Pradesh), National Rural Health Mission Arunachal Pradesh (NRHM Arunachal Pradesh) recruits Nursing Officers Post. Candidate with M.Sc, B.Sc, GNM can apply.
National Rural Health Mission Arunachal Pradesh (NRHM Arunachal Pradesh) recruits ENT Specialist, Audiologist, Audiometric Assistant Post. Candidate with MD / Diploma, BASLP, B.Sc, Graduate, DHLS can apply.
---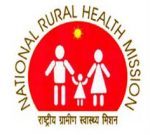 />
About National Rural Health Mission, Arunachal Pradesh (NRHM, Arunachal Pradesh):
At the State level, a State Health Mission headed by the Chief Minister is constituted with similar composition, as that of the National Steering Group. The Role of SHM is to Actively undertake Policy and Institutional Reforms to enable effective implementation of NRHM. The State will review and amend existing policies (cadre management arrangements, financial and administrative authority at various levels, role of PRIs, procurement and logistics systems etc.) to ensure that the policy environment is consistent with the Mission objectives. Additional resources to be provided to the states under the Mission would require policy reforms to be in placeThe State Health Plan (long term/annual) has been developed in accordance with the GoI Guidelines and necessary approvals from GoI and signing of a Memorandum of Understanding (MoU) with the MoHFW. Implementation is facilitated in line with the approved plan, monitor and take corrective action as and when necessary and carry out independent impact assessment studies (base-line, periodic) and take appropriate corrective action. Various training programmes are being developed including management training modules for the programme managers and the staff of the State and district societies, designing "multi-skilling" training packages for doctors (e.g. anesthesia training for MBBS doctors) and paramedical workers (e.g. "multi-skilling" of lab technicians) and facilitate selection and training. Mechanisms have been put in place to ensure coordination across Departments especially Health and Family Welfare, AYUSH, Department of Women and Children, and the Public Health and Engineering Department; to identify bottlenecks for effective delivery of services and to take necessary action through government orders or other means. Workshops are conducted during various phases to disseminate experiences/ innovations/ lessons learnt across districts.
Contact Us:Arunachal Pradesh State Health Society, National Rural Health Mission , Govt. of Arunachal Pradesh, Naharlagun-791110
Website Address:https://nrhmarunachal.gov.in/
For more Government jobs, Please visit https://www.sarkari-naukri.in/