Junior Research Fellow (JRF) - B.Tech/B.E, M.E/M.Tech in National Institute of Technology Tiruchirappalli Recruitment
Recruitment
For
Junior Research Fellow (JRF) - B.Tech/B.E, M.E/M.Tech
No of
Vacancies
02
Minimum
Salary
Please check with the concern authority or website
Last
Date
10/09/2021
Address
National Institute of Technology, Tiruchirappalli ,
Tiruchirappalli,
Tamil Nadu
620015
Qualification
B.E/B.Tech in Electrical/CSE with M.E/M.Tech in Power Electronics/Power systems/CSE. Minimum 70% or 7.5CGPA in UG and PG from a recognized University/ Institute. Age should be less than 30 years and should have valid GATE Score
Pay
Scale
Rs. 31000 +16% HRA
Age
Limit
Age should be less than 30 years and should have valid GATE Score
Job
Responsibilities
Purchase of Equipment and inventories for the project. Design and development of converters for PV Applications. Site Survey. Design and development of energy management software. For more Government Jobs Please visit https://www.sarkari-naukri.in/ The candidate selected as Junior Research Fellow, will be permitted to register for PhD programme as per NITT rules and regulations. The candidate selected as JRF will get an opportunity to work with IIT Bombay, IISc Bangalore, European countries.
How to
Apply For
NIT Tiruchirappalli
vacancy :
Eligible candidates may send the scanned copy of their duly filled applications (only in the prescribed format given below) along with the relevant supporting documents by email to: gsi.stc.nitt@gmail.com with the subject marked as "JRF Application-Dstsustenance
Job
Type
CONTRACTOR
Job
Deatils:
Official Website Document
Junior Research Fellow Vacancy – Last Date 10 September 2021 (Tiruchirappalli, Tamil Nadu), National Institute of Technology Tiruchirappalli (NIT Tiruchirappalli) recruits Junior Research Fellow post. Candidates with B.Tech/B.E, M.E/M.Tech, Experienced can apply.
---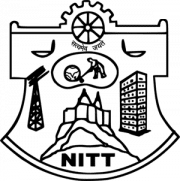 />
About National Institute of Technology Tiruchirappalli (NIT Tiruchirappalli) – नेशनल इंस्टिट्यूट ऑफ़ टेक्नोलॉजी तिरूचिराप्पल्ली:
The National Institute of Technology (formerly known as Regional Engineering College) Tiruchirappalli, situated in the heart of Tamil Nadu on the banks of river Cauvery, was started as a joint and co-operative venture of the Government of India and the Government of Tamil Nadu in 1964 with a view to catering to the needs of man-power in technology for the country. The college has been conferred with autonomy in financial and administrative matters to achieve rapid development. Because of this rich experience, this institution was granted Deemed University Status with the approval of the UGC/AICTE and Govt. of India in the year 2003 and renamed as National Institute of Technology.
Website Address:https://www.nitt.edu/
Postal Address:National Institute of Technology, Tiruchirappalli – 620015, Tamil Nadu
Tel:+91-431-2501801 to 8
Fax:+91-431-2500133
For more Government jobs, Please visit https://www.sarkari-naukri.in/