Junior Research Fellow (M.E/M.Tech) (CLOSED) in National Institute of Technology Karnataka Recruitment
Recruitment
For
Junior Research Fellow (M.E/M.Tech) (CLOSED)
No of
Vacancies
01
Minimum
Salary
Please check with the concern authority or website
Last
Date
21/09/2021
Address
Dr. Krishnan C. M. C. Department of Electrical and Electronics, NITK Surathkal, ,
Mangalore,
Karnataka
575025
Qualification
M.E/M.Tech in Mechatronics OR Mechanical with focus in Robotics OR Electrical/Electronics with focus in Robotics - minimum 60% aggregate percentage or 6.0/10 CGPA.
Karnataka
The candidate must have qualified the GATE examination (old GATE score is also considered).
Pay
Scale
INR 31000 per month (consolidated) + HRA (as per norms).
Age
Limit
28 years.
Desired
Skills
a) Sound knowledge in the area of mechanical design, finite element methods. b) Proficiency in computer aided design using CATIA, Solid works, AutoCAD. c) Proficiency in simulation using ANSYS software. d) Programming skills in Python, Matlab, C etc. e) Worked in the area of robotics. f) Knowledge in fabrication and mechatronics related work using sensors and motors. g) Previous work experience in related projects. h) Ability to work in a team, good communication skills and experience in experimental research for fabrication of setup.
How to
Apply For
NIT Karnataka
vacancy :
Step-1: You are required to fill-up the basic details through a google form link: Step-2: Duly fill the application form and take a scan. This, along with the scan of other documents (given as a checklist in the last page of the application), create a compressed/zip file. Name the file as 'yourFirstname_Lastname_JRF.zip' Step-3 Send the zip file as an email attachment to cmckrishnan@nitk.edu.in with subject line 'Application for JRF position CRG-SERB-EE-NITK' on or before 21st September, 2021 (Saturday).
Job
Type
CONTRACTOR
Job
Deatils:
Official Website Document
Junior Research Fellow Job – Last Date 21 September 2021 (Mangalore, Karnataka), National Institute of Technology Karnataka (NIT Karnataka) recruits Junior Research Fellow posts. Candidates with M.E/M.Tech, Experienced can apply.
Project Associate (B.Tech/B.E) (CLOSED) in National Institute of Technology Karnataka Recruitment
Recruitment
For
Project Associate (B.Tech/B.E) (CLOSED)
No of
Vacancies
01
Minimum
Salary
Please check with the concern authority or website
Last
Date
31/08/2021
Address
National Institute of Technology Karnataka Surathkal, P.O: Srinivasanagar,,
Mangalore,
Karnataka
575 025
Qualification
B.Tech. (Mechanical Engineering) having research experience in areas related to anaerobic digestion, waste management, Energy Engineering Experience in Biogas plant Operation and Maintenance Experience in Operation and Maintenance of Compressors, gearbox, motor, couplings, Pumps, Conveyer Belt, Store Management Knowledge of ANSYS and FLUENT Packages and Programming Skills (C- Programming/MATLAB/ or Knowledge about Analytical techniques using GC, GCMS, GCxGC TOFMS, PTR TOFMS, TGA FTIR, NMR, ICP AES
Desirable
Qualifications
Candidate must be able to work independently and flexibly and having the following qualities will be desirable. basic knowledge about laboratory/bench scale work with a technical focus on the basic fundamentals tounderstand and optimize the process Implementation: Pilot/demonstration scale or the field application projects Sustainability aspects: Financial, social, environmental aspects, models and simulations, theoretical evaluation, potential analysis, decision support tools Excellent analytical and writing skills
How to
Apply For
NIT Karnataka
vacancy :
1. Interested candidates may apply in the prescribed format along with CV, photo copies of relevant certificates, grade/mark sheets, publications etc., and should reach NITK on or before 31/08/2021 by post/email (scanned documents) in the prescribed address below: 2. Interested candidates should fill their academic and personal details in the prescribed application format and send the same along with attested copies of relevant certificates within 15 days from the date of advertisement to the contact person.
Job
Type
CONTRACTOR
Job
Deatils:
Official Website Document
Project Associate Job – Last Date 31 August 2021 (Mangalore, Karnataka), National Institute of Technology Karnataka (NIT Karnataka) recruits Project Associate posts. Candidates with B.Tech/B.E, Experienced can apply. For more Government Jobs Please visit https://www.sarkari-naukri.in/
---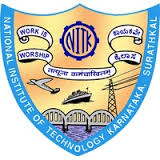 />
About National Institute of Technology Karnataka (NIT Karnataka) – नेशनल इंस्टिट्यूट ऑफ़ टेक्नोलॉजी कर्नाटक:
The National Institute of Technology Karnataka formerly known as Karnataka Regional Engineering College (KREC), is a public engineering university at Surathkal, Mangalore. It was founded in 1960 as KREC while today, it is one of the 31 National Institutes of Technology in India and is recognised as an Institute of National Importance. It has a suburban campus, in close proximity to the Arabian Sea. National Highway 66 runs through the campus and serves as the major mode of access. The foundation stone for Karnataka Regional Engineering College (KREC) was laid on 6 August 1960, at Surathkal.
Website Address:https://www.nitk.ac.in/
Postal Address:Karnataka, Srinivasnagar PO, Surathkal, Mangalore 575025, India.
Tel:+91-824-2474000 (24 lines)
Fax:+91-824-2474033
E-mail:rnath@nitk.ac.in
For more Government jobs, Please visit www.sarkari-naukri.in