Consultant (B.E / B.Tech / MCA) (CLOSED) in National Institute for Smart Government Recruitment
Recruitment
For
Consultant (B.E / B.Tech / MCA) (CLOSED)
No of
Vacancies
01
Minimum
Salary
Please check with the concern authority or website
Last
Date
21/07/2021
Address
Pragati Vihar, MTNL Building,,
New Delhi, ,
Delhi
110003
Qualification
B.E / B.Tech / MCA
Pay
Scale
Rs. 6,00,000 - 11,00,000 P.A.
Experience
Requirements
i. 4 plus years of experience in program management of IT project with at least 2 years of experience in managing the complete lifecycle of large IT / eGovernance projects ii. Experience of working with a Government set up is desirable. Industry certifications like PMP, PMI, Prince 2 etc. are desirable. Experience in Procurement processes is desirable
Job
Responsibilities
i. To support the implementation of various Digital India initiatives and co-ordinate with NeGD/MeitY ii. To support all the State Government departments' needs/projects (both Central and State Projects) iii. To bring standardization and consistency across e-Governance initiatives, leveraging external resources and implementing best practices from across the industry iv. To ensure compliance with Government of India Policies and e- Governance Standards and Guidelines like Policy on Adoption of Open Source Software, Policy on Open Standards for e-Governance, India Enterprise Architecture Framework (Ind EA) , Digital Service Standards (DSS), E- Mail Policy, Policy on v. Open Application Programming Interfaces (APIs), Policy on use of IT resources, Interoperability Framework for e- Governance(IFEG), Meta Data & Data Standards (MDDS), ePramaan Framework, Guidelines for Indian Government websites (GIGW), Model RFP Templates & Guidance Notes for e- Governance Projects, etc. vi. Develop and establish suitable program monitoring framework for the State under guidance from NeGD. Ensure that the different e–governance projects being developed are in alignment with the overall objectives of Digital India. Assist in procurement of required material/services for various e- Governance projects vii. Assist in preparing frameworks and templates by using standardized tools. Assist the State Government in identifying new e-Governance projects. Provide assistance and expertise for e-Governance related training
How to
Apply For
NISG
vacancy :
Interested candidate can apply online before the last date 21st' July 2021
Job
Type
CONTRACTOR
Job
Deatils:
Official Website Document
Consultant Vacancy – Last Date 21 July 2021 (Delhi), National Institute for Smart Government (NISG) recruits Consultant post. Candidate with B.Tech/B.E, MCA, Experienced can apply.
---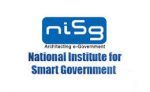 />
About National Institute for Smart Government – NISG (नेशनल इंस्टिट्यूट फॉर स्मार्ट गवर्नमेंट):
The National Institute for Smart Government (NISG) is a non-for profit company incorporated in 2002 by the Government of India and NASSCOM with its head office at Hyderabad, India.
The Government of India is committed to eGovernment in order to make India more competitive in the new global economy. Having a highly developed public service that is capable of delivering eGovernment services to customers is an essential part of that strategy.
The Vision of NISG is "to establish itself as an institution of excellence in e-Governance and to leverage private sector resources through a Public-Private-Partnership mode in establishing eIndia.
The mission statement for NISG is The mission of NISG is to facilitate application of Public and Private resources to e-Governance in the areas of Architect, Consultancy and Training.
Contact Us: NISG, 5th Floor and 6th Floor , Rear Wing, Mahanagar Door Sanchar Sadan 9 CGO Complex Lodhi Road New Delhi – 110003, India
Fax No: +91-011-24321444
Website:http://nisg.org/
For more Government jobs, Please visit https://www.sarkari-naukri.in/