Research Associate-III (M.Phil/Ph.D) (CLOSED) in National Institute of Plant Genome Research Recruitment
Recruitment
For
Research Associate-III (M.Phil/Ph.D) (CLOSED)
No of
Vacancies
01
Minimum
Salary
Please check with the concern authority or website
Last
Date
17/08/2021
Address
Aruna Asaf Ali Marg, ,
New Delhi, ,
Delhi
110067
Qualification
Candidates having a Doctoral (Ph. D.) degree in the discipline of Life Sciences (including Molecular Biology, Biochemistry, Plant Physiology) or equivalent with good publication records are eligible to apply. Candidates with prior work experience in Sheed Biology would be preferred.
How to
Apply For
NIPGR
vacancy :
1. Eligible candidates may apply by sending softcopy through e-mail in the given format with a cover letter showing interest along with self-attested softcopies of the mark-sheets, certificates, (from class X onwards) and proof of research experience/publications. 2. A single pdf file, consisting of application form, cover letter, and all documents, must be sent to manojmajee@nipgr.ac.in within 07 days from the date of advertisement. The candidates must ascertain their eligibility before applying and strictly follow the application submission format, as ineligible candidates will not be interviewed. Canvassing in any form or bringing influence, political or otherwise, will lead to disqualification of the candidate(s). 3. ONLY soft copy (a single PDF) of the application in the given format will be accepted. No. TA/DA will be paid for attending the interview.
General
Instructions
1. The position is purely temporary and is co-terminus with the scheme. The initial appointment will be for one year, which can be extended/curtailed on the basis of assessment of the candidate's performance and discretion of the Competent Authority. 2. NIPGR reserves the right to select the candidates against the above post depending upon the qualifications and experience of the candidates. Reservation of post shall be as per Government of India norms. The appointment may be terminated at any time by giving one month notice by either side. The applicants will have no claim implicit or explicit for consideration against any regular position of NIPGR.
Job
Type
CONTRACTOR
Job
Deatils:
Official Website Document
Research Associate-III Vacancy – Last Date 17 August 2021 (Delhi), National Institute of Plant Genome Research (NIPGR) recruits Research Associate-III post. M.Phil/Ph.D, Experienced candidates can apply.
---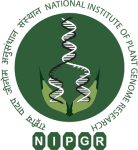 />
About National Institute of Plant Genome Research (नेशनल इंस्टिट्यूट ऑफ़ प्लांट जीनोम रिसर्च):
The National Institute of Plant Genome Research (formerly known as National Centre for Plant Genome Research) is an autonomous institution aided by the Department of Biotechnology, Government of India. The Institute's establishment coincides with the 50th anniversary of India's independence as well as birth anniversary of Prof. (Dr.) J. C. Bose. The formal announcement was made on November 30th 1997. This Institute has already placed India among the major contributors to plant genomics. It is hoped that in coming years, the ongoing efforts of National Institute of Plant Genome Researchwill allow India to emerge as one of the most important national and international resource institutes for material, knowledge and technologies in the areas of functional, structural, evolutionary and applied genomics of plants, including crop plants.
Website Address:
Postal Address:Aruna Asaf Ali Marg, P.O. Box No. 10531 New Delhi – 110 067
Tel:91-11-26735157, 26735143, 91-11-26741612, 14, 17
Fax:91-11-26741658
E-mail:administration@nipgr.ac.in, nipgr@nipgr.ac.in
For more Government jobs, Please visit https://www.sarkari-naukri.in/