Research Assistant (B.Sc, M.Sc) (CLOSED) in National Institute of Malaria Research Recruitment
Recruitment
For
Research Assistant (B.Sc, M.Sc) (CLOSED)
No of
Vacancies
01 (SC)
Minimum
Salary
Please check with the concern authority or website
Last
Date
11/08/2021
Address
Field Station, DHS Building, Campal,,
Panaji,
Goa
403 001
Qualification
Graduate in Science/relevant subjects/from a recognized university with three years work experience from a recognized institution or Master's degree in the relevant subject.
Pay
Scale
Rs. 31,000/-
Age
Limit
30 years
Desirable
Qualifications
Experience in night mosquito collection or entomology work from a scientific Institutes or research organizations. Knowledge of computer application.
How to
Apply For
NIMR
vacancy :
Applicants are requested to regularly visit the website (www.nimr.org.in) to keep themselves updated. Information on ICMR-NIMR can be viewed on the website, https://nimr.icmr.org.in/index.php/notifications/vacancies and https://main.icmr.nic.in/.
Detail of
Interview
On 11-08-2021 from 09:30AM to 10:30 AM
Venue of
Interview
ICMR- National Institute of Malaria Research, Field Unit, Raipur, Chattisgarh
Job
Type
CONTRACTOR
Job
Deatils:
Official Website Document
Research Assistant Vacancy – Last Date (Interview) 11 August 2021 (Delhi), National Institute of Malaria Research (NIMR) recruits Research Assistant posts. Candidate with B.Sc, M.Sc, Experienced can apply.
---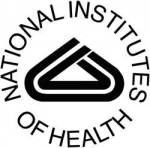 />
About National Institute of Malaria Research (NIMR) – नेशनल इंस्टिट्यूट ऑफ़ मलेरिया रिसर्च:
National Institute of Malaria Research (NIMR) was established in 1977 as 'Malaria Research Centre', which was renamed as 'NIMR in November 2005. NIMR is one of the institutes of the Indian Council of Medical Research (an autonomous body under Department of Health Research, Ministry of Health & Family Welfare, Govt. of India). The primary task of the Institute is to find short term as well as long term solutions to the problems of malaria through basic, applied and operational field research. The Institute also plays a key role in man power resource development through trainings/workshops and transfer of technology.
Website Address:https://www.nimr.org.in/
Postal Address:Sector 8, Dwarka, New Delhi-110077
Tel:+91-11-25307103 / 104
E-mail:director@mrcindia.org
For more Government jobs, Please visit www.sarkari-naukri.in