Junior Research Fellow (M.Sc) (CLOSED) in National Institute of Immunology Recruitment
Recruitment
For
Junior Research Fellow (M.Sc) (CLOSED)
No of
Vacancies
01
Minimum
Salary
Please check with the concern authority or website
Last
Date
20/08/2021
Address
Jawaharlal Nehru University,,
New Delhi, ,
Delhi
110067
Qualification
Postgraduate in any field of Life Sciences. The candidates should have qualified any 'National Level Examination'
Pay
Scale
Rs. 31,000/- per month plus 24% HRA (As per DST OM dated 30.01.2019)
Job
Responsibilities
The candidate should have working knowledge of molecular biology, microbiology and immunology techniques.
How to
Apply For
NII
vacancy :
Interested candidates may apply directly, Strictly In The Prescribed Format Given Below, through e-mail, to the Investigator of the project, clearly indicating the name of the project along with their complete C.V., e-mail id, fax numbers, telephone numbers. All the necessary documents should be send as one PDF file. The PDF file should be named as – 'Name of applicant_Position applied'
General
Instructions
1. The candidates selected for the above posts will be on contract for one year or duration of the project whichever is shorter, at a time. 2. Hostel/housing facility may be provided to the female candidates. 3. Applicants may clearly mention the category they belong to i.e. SC/ST/OBC/PH and attach documentary proof of the same. 4. No TA/DA will be paid for attending the interview, if called for. 5. Canvassing in any form will be a disqualification. 6. Apart from sending application in the prescribed format given below, candidates should send complete Curriculum Vitae along with the names of three referees. Curriculum Vitae should contain details of the experimental expertise and list of publications.
Job
Type
CONTRACTOR
Job
Deatils:
Official Website Document
Junior Research Fellow Vacancy – Last Date 20 August 2021 (Delhi), National Institute of Immunology (NII) recruits Junior Research Fellowpost. Candidates with M.Sc, Experienced can apply.
---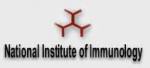 />
About National Institute of Immunology – (नेशनल इंस्टिट्यूट ऑफ़ इम्मुनोलोगि):
The idea of creating a national institute for research in basic and applied immunology was conceived in the early eighties when immunology was identified as a priority area by the Science & Engineering Research Council (SERC) wing of the Department of Science and Technology (DST). The SERC deliberations noted the overwhelming potential impact of advances in immunology research on human and animal health, and consequently, initiated consultation with Indian Council of Medical Research (ICMR), the Indian Council of Agricultural Research (ICAR) and experts from various agencies and industry to establish the "National Institute of Immunology (NII)'.The Institute was conceived to grow on the aegis of the ICMR–WHO Research & Training Centre in Immunology which had been in operation for many years at the All India Institute of Medical Sciences (AIIMS).­­­ NII was registered as an autonomous society on 24th June, 1981 under the Societies Registration Act (XXI of 1860). The first Governing Body of the Institute met under the Chairmanship of Prof MGK Menon on 27th July, 1981. Prof GP Talwar was invited to join as Honorary Director on 14th August, 1981. The ICMR-WHO Research & Training Centre was formally merged with NII on 31st March, 1982. NII started functioning in the laboratory space available to Prof GP Talwar at AIIMS, an arrangement that continued in the interim period till the first buildings of NII were constructed in the current location on the land carved out of the Jawaharlal Nehru University (JNU) campus. Prof Talwar formally joined as full time Director of NII on 2nd November, 1983.
Website Address: http://www.nii.res.in/
Contact Us:
National Institute of Immunology
Aruna Asaf Ali Marg,
New Delhi – 110067, India
Telephone: 26717121 to 26717145
Fax: 91-11-26742125 / 91-11-26742626
For more Government jobs, Please visit https://www.sarkari-naukri.in/