Research Scientist II (BDS/MBBS, BVSC/DNB, PG Diploma, MS/MD) (CLOSED) in National Institute of Cholera and Enteric Diseases - NICED Recruitment
Recruitment
For
Research Scientist II (BDS/MBBS, BVSC/DNB, PG Diploma, MS/MD) (CLOSED)
No of
Vacancies
01
Minimum
Salary
Please check with the concern authority or website
Last
Date
21/05/2021
Address
Phool Bagan, Beleghata,,
Kolkata,
West Bengal
700010
Qualification
a. Post Graduate degree (MD/MS/DNB) with one year R&D/ teaching experience or Post Graduate diploma in medical subjects with two years R&D/ teaching experience in the required subject from recognized university. b. Or MBBS degree recognized by MCI or equivalent degree from recognized university with 4 years R&D/ teaching experience in the required subject after MBBS degree. c. Or BDS/ B.V.Sc & AH degree recognized by DCI/VCI with 5 years R&D/ teaching experience in the relevant subject after BDS/ B.V.Sc degree.
Pay
Scale
Rs. 75,000/- (fixed)
Age
Limit
Not exceeding 40 years as on 21.05.2021
Desirable
Qualifications
a. MD in the relevant subject from a recognized university for candidates with first class relevant degree. b. Additional Post-doctoral research/ training experience in relevant subjects in recognized institute(s). c. Knowledge of Computer Applications or Business Intelligence tools/ Data Management.
How to
Apply For
NICED
vacancy :
Candidates fulfilling the above criteria may submit an application to the Director, ICMR-NICED, Kolkata, along with scanned copies of bio-data showing academic records from Matriculation onward, experience, recent passport size photograph pasted on application and attested copies of relevant certificates through email to recruitment.niced@gmail.com mentioning Application for VRDL RS-II (Med) in subject line. The last date of receiving application is 21st May, 2021.
Job
Type
CONTRACTOR
Job
Deatils:
Official Website Document
Research Scientist II Vacancy – Last Date 21 May 2021 (Kolkata, West Bengal), National Institute of Cholera and Enteric Diseases (NICED) recruit Research Scientist II posts. BDS/MBBS, BVSC/DNB, PG Diploma, MS/MD, Experienced candidates can apply.
---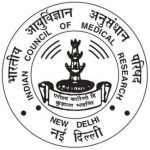 />
About National Institute of Cholera and Enteric Diseases (नेशनल इंस्टिट्यूट ऑफ़ कॉलरा एंड एंटेरिक डिजीज):
NICED conducts research on acute diarrhoeal diseases of diverse etiologies as well as on typhoid fever, infective hepatitis and HIV/AIDS related epidemiological research and screening. Aims of this Institute are to conduct research on these diseases in both basic and applied aspects. The Institute also trains health professionals for better management and prevention of diarrhoeal diseases and for rapid and correct diagnosis of the etiological agents. Epidemiological investigations of diarrhoeal diseases are carried out in different parts of India. Antisera against Vibrio cholerae are raised in this Institute and supplied to the national and international laboratories.
Vision
The vision, of the National Institute of Cholera and Enteric Diseases (NICED), is to perform research and develop strategies for treatment, prevention and control of enteric infections and HIV/AIDS threatening the Nation's health.
Website Address:https://niced.org.in/
Postal Address:P-33, C.I.T. Road, Scheme XM Beleghata Kolkata 700 010
Tel:+91-(0)33-2363-3373
Fax:+91-(0)33-2363-2398, +91-(0)33-2370-5066
For more Government jobs, Please visit https://www.sarkari-naukri.in/