Technician (B.Pharma, B.Sc, GNM, D.Pharm) (CLOSED) in National Health Mission - NHM Haryana Recruitment
Recruitment
For
Technician (B.Pharma, B.Sc, GNM, D.Pharm) (CLOSED)
No of
Vacancies
01
Minimum
Salary
Please check with the concern authority or website
Last
Date
30/12/2020
Address
National Health Mission,
Sonipat,
Haryana
122052
Qualification
Registered B. Pharmacy/ D. Pharmacy/ GNM/ BSc Nursing Hindi Sanskrit up to Matric.
Pay
Scale
Rs. 11,170/-Per Month
How to
Apply For
NHM Haryana
vacancy :
Completed application forms along with relevant documents is 30-12-2020 up to 04:00 PM. 2. For details regarding application form, guidelines and selection criteria, interested candidates may the website of National Health Mission Haryana at http:/wwvw.nhmharyana.gov.in/. 3. The applicant can download the application form from website of NHM Haryana. Duly completed application forms must be be submitted by hand only. Forms received via post will not be entertained.
General
Instructions
If a candidate is applying for more than one post, separate application forms must be filled and serial number and name of the post must be clearly mentioned in the application form. 2. Selection criteria for recruitment for these posts will be as per MD, NHM Haryana Memo No. NHM/Admn/HR/2020-21/8956-77 dated 01-12-2020. 3. The candidate must give a valid email ID/ mobile number, in clear legible handwriting, in the application form for communication. 4. Number of seats may increase or decrease as per approval from office of Mission Director, National Health Mission Haryana, Panchkula. 5. Incomplete application forms will not be entertained and will be rejected. Such applicants will not be called for written proficiency test. No correspondence will be done from this office regarding incomplete application forms. 6. It will be the sole responsibility of applicant to submit duly filled application form along with self-attested photocopies of documents regarding qualifications, experience and proof of residence. 7. Guidelines issued in NHM Service Bye Laws shall be referred for instructions regarding age, salary and other service benefits. Any other clarification may be sought from 0/0 NHM Panipat.
Job
Type
CONTRACTOR
Job
Deatils:
Official Website Document
Technician & Various (11 Vacancies) – Last Date 30 December 2020 (Sonipat, Haryana), National Health Mission (NHM Haryana) recruits Technician, District Program Manager, Staff Nurse post. Candidate with MBBS, MBA/PGDM, B.Pharma, B.Sc, GNM, D.Pharm experienced can apply.
---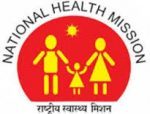 />
About National Health Mission (NHM Haryana) – नेशनल हेल्थ मिशन, हरियाणा:
Financial Management Group (FMG), Haryana working under NHM Finance Division of State Health Society, is involved in planning, budgeting, accounting, financial reporting, internal controls including internal audit, external audit, disbursement of funds and monitoring the financial performance of the programme, with the main aim of managing resources efficiently and achieving pre-determined objectives as mentioned in the Annual Record of Proceeding & various letters from MoHFW, GoI and State Government. Sound financial management is a critical input for decision making and programme success. Accurate and timely financial information provides a basis for informed decisions about the programme, fund release and assists in reducing delays for smooth programme implementation. FMG tries to ensure that all programmes receive their funds in a timely manner after adhering to all the GFR provisions and DoE conditionalties. Under NHM, it is the endeavor of the Government of Haryana to build effective financial management capabilities for managing the funds provided to the District Health Societies. The Districts have also been encouraged to set up Financial Management Groups (FMG) at the Districts and strengthen financial management capacities at District level.
Contact Us:Mission Director National Health Mission, Bay No.55-58, Paryatan Bhawan Building, Sector 2, Panchkula, Haryana 134115
Fax No:-0172-2580466
Website:http://nhmharyana.gov.in/
For more Government jobs, Please visit https://www.sarkari-naukri.in/