Officer on Special Duty/ Consultant (ICT) – Android Developer (B.Tech/B.E, M.Sc, M.E/M.Tech, MCA) (CLOSED) in National Dairy Development Board Recruitment
Recruitment
For
Officer on Special Duty/ Consultant (ICT) – Android Developer (B.Tech/B.E, M.Sc, M.E/M.Tech, MCA) (CLOSED)
No of
Vacancies
01
Minimum
Salary
Please check with the concern authority or website
Last
Date
30/06/2021
Address
National Dairy Development Board ,
Anand,
Gujarat
388 001
Qualification
B.E./M.E. (IT/Computers) or B.Tech./M.Tech (IT/Computers) or MSc (Computer Science) or MCA or equivalent with minimum 5 years of working experience
Desired
Skills
a. Experience in Android, JAVA & .NET application development. b. Experience in Android SDK, different version of Android c. Familiarity with RESTful APIs to connect Android applications to back-end services d. Strong knowledge of Android UI design principles, patterns, and best practices e. Experience with offline storage, threading, and performance tuning f. Experience working with JSON g. Working knowledge of the general mobile landscape. Architectures, trends and emerging technologies h. Solid understanding of full mobile development life cycle i. Exposure of multi-layered architecture. j. Best practices practiced in JAVA and .NET stack. k. Addressing UI, communication frameworks. l. Experience with third-party libraries and APIs. m. Database (MS SQL Server, SQLite). n. Web service development and hosting on server. o. Knowledge about Window service and Console service. p. Responsive web design e.g. Bootstrap frame work. q. Ability to understand business requirements and translate them into technical requirements.
Job
Responsibilities
i. NDDB offers excellent work environment with considerable freedom for innovation. We are looking for experienced professionals for our ICT Group to work in INAPH team. INAPH (Information Network for Animal Productivity & Health), facilitates the capturing of real time data on Animal Identification, Breeding, Nutrition and Health Service delivered at Farmer's Doorstep. ii. The Platform provides a tool for farmer, field functionaries, Union, Federation and NDDB to assess & monitor the progress of the projects in near real time basis.
How to
Apply For
NDDB
vacancy :
Interested candidates can apply online before the last date.
Job
Type
OTHER
Job
Deatils:
Official Website Document
Officer on Special Duty/ Consultant Vacancy – Last Date 30 June 2021 (Anand, Gujarat), National Dairy Development Board (NDDB) recruits Officer on Special Duty/ Consultant post. Candidates with B.Tech/B.E, M.Sc, M.E/M.Tech, MCA, Experienced can apply.
---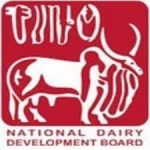 />
About National Dairy Development Board (NDDB) – नेशनल डेरी डेवलपमेंट बोर्ड
The NDDB's creation is rooted in the conviction that our nation's socio-economic progress lies largely on the development of rural India.
The NDDB was created to promote, finance and support producer-owned and controlled organisations. NDDB's programmes and activities seek to strengthen farmer cooperatives and support national policies that are favourable to the growth of such institutions. Fundamental to NDDB's efforts are cooperative principles and cooperative strategies.
Website: https://www.nddb.coop/
Contact Us:National Dairy Development Board
PB No. 40
Anand – 388 001
Gujarat
INDIA
Telephone: 91-2692-260148, 260149, 260159, 260160
Fax:91-2692-260157, 260165
e-mail: anand@nddb.coop
For more Government jobs, Please visit https://www.sarkari-naukri.in/