General Manager (MBA/PGDM, PG Diploma) (CLOSED) in National Buildings Construction Corporation Limited - NBCC Recruitment
Recruitment
For
General Manager (MBA/PGDM, PG Diploma) (CLOSED)
No of
Vacancies
01
Minimum
Salary
Please check with the concern authority or website
Last
Date
27/01/2021
Address
National Buildings Construction Corporation Limited,
New Delhi,
Delhi
110016
Qualification
Full time MBA/ two years Post Graduate Diploma in Management and specialization in Mass Communication / Journalism/ Corporate communication as major subject, from Government recognized Institute / University with 60% aggregate marks.
Age
Limit
Upper Age Limit as on Closing date: 49 years
Experience
Requirements
Total 15 years of relevant experience, out of which minimum period of 2 years' experience in one step below post (E-5) in the scale of pay of Rs. 80,000-220000 (IDA) or Level 13, Rs. 1,23,100-2,15,900/- (CDA), if working in PSU / Government or otherwise drawing minimum annual CTC of Rs.23,00000/- (Twenty Three Lac Per Annum) for the last two years, if working in Private Sector Company / Banks. The candidate should be presently working on regular basis. Candidate should have experience in corporate Imaging in Public domain, ln- house communication, Designing and production of Newsletters / other publications, Media Management. In-depth knowledge of print and electronic mass media as well as advertising. Candidate should have excellent command in English - both written and spoken. Candidates having knowledge and proficiency in use of Computer will be preferred.
How to
Apply For
NBCC
vacancy :
The Candidates are required to apply online. The relevant link for online application will be made available from 10:00 hrs on 28/12/2020 under the head Career within Human Resources on NBCC website i.e. www.nbccindia.com. The last Date for submission of online application will be 17:00 hrs on 27/01/2021. No other means/mode of application shall be accepted. 2. Before filling application online, candidates should keep ready scanned copy of passport size photograph & signature in jpg/jpeg format (photo size less than 100 KB and signature less than 50 KB), SC/ST/OBC (NCL)/EWS, PWD certificate, if applicable and valid e-mail ID in operation for more than one year. 3. Fill in the online form with all the relevant details. Upload scanned copy of the photograph, signature, caste & disability certificate in .pdf format (size less than 300 KB) (if applicable). Candidates should ensure that the relevant details viz. Name, Date of Birth, Address, etc. entered in NBCC online application form is correct. Detailed procedure regarding payment of fee is explained under Payment Of Application Fee. 4. After successful submission of online application form and payment of application fee, candidates are required to take print out of the online filled application form and application fee receipt. Candidates should send Hard copy of duly filled online application form & application fee receipt to General Manager (HRM), NBCC (l) Limited, NBCC Bhawan, 2nd Floor, Corporate Office, Near Lodhi Hotel, Lodhi Road, New Delhi-110003 along with a copy of the following documents latest by 31st January 2021.
General
Instructions
Fee, once paid, will not be refunded under any circumstances. Candidates are therefore requested to verify their eligibility before paying the application fee. 2. Candidates are advised to give specific, correct, full information. All original certificates/documents in support of information furnished in the application form are to be produced at the time of verification of documents, failing which the candidate will be disqualified. Candidature is liable to be rejected at any stage of recruitment process or after recruitment or joining, if any information provided by the candidate is found to be false or is not found in conformity with eligibility criteria mentioned in the advertisement. 3. Incomplete application will be summarily rejected. Any request to add additional information in application form after the application has been submitted shall not be entertained in any Conditions. 4.Persons with disabilities can also apply for the above post in accordance with government of India guidelines in force. Disability of applicants applying against the posts reserved for disabled persons should not be less than 40%. 5. The upper age limit indicated is for General category candidates. Age relaxation for SC/ST/OBC (NCL)/Persons with Disabilities (PWD) will be as per Government guidelines in this regard. SC/ST/OBC (NCL) /PWD candidates are required to upload scanned copy of their cast / disability certificate (as applicable) along with the application form. Age Relaxation for Ex-Serviceman will be service rendered in the Armed forces plus 03 years. Internal candidates (NBCC India Ltd) will be given age relaxation of five years provided they have at least three years of service left before superannuation. Candidates from reserved category such as SC/ST/OBC (NCL) can also apply against the unreserved posts. However, age relaxation will not be allowed to such category candidates against unreserved posts. 6. In case of variation in name / surname / name spelling mentioned in the application with that in the respective certificates pertaining to education / professional qualification / caste / etc., the applicant shall be required to submit a certificate from SDM or equivalent to this effect along with the respective documents at the time of verification of documents, failing which the candidature shall be liable to be cancelled. In case of change of surname of female after her marriage, the candidate is required to furnish marriage certificate and notarized affidavit in this regard. 7. The cut-off date for determining the age limit & post qualification experience shall be the closing date of submission of online application. The date of declaration of result / issuance of mark sheet shall be deemed to be the date of acquiring the qualification and there shall be no relaxation on this account. Post qualification experience on a post / level shall be counted from the said date onwards. 8. Candidates working in Government, Semi-Government Organization/Public Sector Undertakings and Autonomous Bodies should apply through proper channel or furnish No Objection Certificate at the time of Interview. However, in the event of difficulty in forwarding the application through proper channel/getting NOC from their parent department, they may submit an undertaking at the time of Interview that they will produce proper relieving order from their organization, in case selected; otherwise they will not be allowed to join. 9. Selected candidates will be required to serve in any part of India or abroad including its subsidiaries & JV companies as per the discretion/requirement of the Company. 10. Wherever CGPA/OGPA or grading system in a degree / diploma is awarded; equivalent percentage of marks should be indicated in the application form as per norms adopted by the University/Institute. The candidate will have to produce a copy of these norms with respect to his/her university/institute at the time of verification of documents. 11 . In case of overwhelming response, NBCC reserves the right to shortlist the candidates by fixing revised eligibility. In case of non suitability of candidates for the post applied for, NBCC at its discretion can offer a suitable post in the lower level. Shortlisted candidates will be intimated through email only and no other mode of communication will be followed. 12. Candidates are required to retain a copy of the online submitted application form for future reference. 13. Number of vacancy mentioned above may increase or decrease depending upon the requirement of the Company. 14. NBCC reserves the right to cancel this advertisement and/or the selection process for any of the above posts without assigning any reason. 15. Candidates are advised to keep their e-mail ID given in the Application form active for at least one year. No change in e-mail ID will be allowed. All future correspondence shall be sent via e-mail only. 16.Any corrigendum/addendum/errata in respect of the above advertisement shall be made available only on our official website www.nbccindia.com under the head: CAREER within Human Resources. No further press advertisement will be given. Hence prospective applicants are advised to visit NBCC website regularly for latest updates. 17. Any canvassing, directly or indirectly, by the applicant will disqualify his/her candidature. 18. Only SC/ST/PWD Candidates called for Group Discussion/Personal Interview will be paid to and fro 3rd AC rail fare or bus fare from the nearest railway station / Bus Stand of the declared place of residence by the shortest route beyond 30 km, on production of proof of journey undertaken and onward journey. 19.Any legal proceedings in respect of any matter of claim or dispute arising out of t' advertisement and/or applications in response thereto shall be subject to jurisdictions of Courts at Delhi. In case of any ambiguity / dispute arising on account of interpret' other than English, the English version will prevail. 20.All correspondence shall be made through email only and no communication would be sent through courier/post or through any other mode. 21 . Any queries/issues regarding above advertisement are to be addressed to NBCC only through email at talent@nbccindia.com.
Job
Type
CONTRACTOR
Job
Deatils:
Official Website Document
General Manager Vacancy – Last Date 27 January 2021 (Delhi), National Buildings Construction Corporation Limited (NBCC) recruits General Manager post. MBA/PGDM, PG Diploma Experienced candidates can apply.
---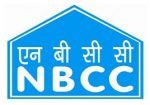 />
About National Buildings Construction Corporation Limited (NBCC Limited) – नेशनल बिल्डिंग्स कंस्ट्रक्शन कारपोरेशन लिमिटेड:
NBCC Limited (National Buildings Construction Corporation Limited), a Navratna organization under category I, is a Central Public Sector Undertaking which trades publicly in the market and is largely owned by Government of India. It primarily provides construction services in three segments:
1. Project Management Consultancy (PMC)
2. Real Estate Development & Construction Business and
3. EPC Contract
Headquartered in New Delhi, NBCC has 10 regional/zonal offices across India. The projects undertaken by the company are spread across 23 states and 1 Union Territory in India. In addition, NBCC has also undertaken overseas projects in countries like Iraq, Libya, Nepal, Mauritius, Turkey, Botswana, Republic of Maldives, Republic of Yemen et al.
The PMC Order Book as on 31 March 2015 was 193674.04 million related to Ongoing Projects and 36748.80 million related to the Forthcoming Projects.
NBCC is also designated as the implementing agency for executing projects under Jawaharlal Nehru National Urban Renewal Mission (JNNURM), Pradhan Mantri Gram Sadak Yojna (PMGSY), Solid Waste Management (SWM) and developmental work in North Eastern Region.
A number of Central Government Ministries and various State Governments are utilizing the services of NBCC as their extended engineering arm.
Website Address:https://www.nbccindia.com/
Contact Us:Executive Director (Business Development)
NBCC Limited
NBCC Bhawan, Lodhi Road
New Delhi – 110 003, India
Telephone No : 011 – 24367314 – 17, 24367573
Fax : 011 – 24366995
E-Mail : bd.nbcc[at]nic[dot]in
For more Government jobs, Please visit https://www.sarkari-naukri.in/