Associate Professor (M.Phil./Ph.D) (CLOSED) in National Institute of Technology, Arunachal Pradesh - NITAP Recruitment
Recruitment
For
Associate Professor (M.Phil./Ph.D) (CLOSED)
No of
Vacancies
01
Minimum
Salary
Please check with the concern authority or website
Last
Date
31/03/2021
Address
The Director, National Institute of Technology, Yupia,
Arunachal Pradesh,
Assam
791112
Qualification
Ph.D
Pay
Scale
13 A2 of Pay Matrix
How to
Apply For
NITAP
vacancy :
1. Applications along with Annexures must be submitted in the prescribed format as available in the Institute Website. Candidates can download the same from the website www.nitap.ac.in. 2. Please mention Post Applied, Department and Discipline on the left-top corner of the envelope containing the application. 3. The filled in application should be accompanied by non-refundable application fee of Rs. 1000/- for UR candidates and Rs.500/- for PwD candidates which may be paid through Crossed Demand Draft drawn in favour of Director, National Institute of Technology, Arunachal Pradesh on any Nationalized Bank. 4. Application forms, Annexure Sheets complete in all respects along with self attested photocopies of certificates and the prescribed application fee should reach "The Director, National Institute of Technology, Arunachal Pradesh, Yupia-791112 on or before 31/03/2021 by 5:30 pm. Applications received after last date (due to Postal / Courier delays, etc.) will not be considered. Applicants are also requested to send Soft Copy of their applications to email: registrar@nitap.ac.in & nitarunachal@nitap.ac.in as an advance Copy before the last date of receiving of applications.
General
Instructions
1. The eligibility, qualifications/experience etc. shall be determined as on the last date of receipt of application forms. 2. This being an advertisement governed by the Flexible Faculty Recruitment Rules, relevant instructions from MHRD issued till the date of interviews will be applicable. Incomplete applications/applications without necessary enclosures will summarily be rejected. 3. Reservation for PwD exists as per Govt. of India norms. The persons with disability (PwD) shall be required to submit the medical certificate in the prescribed form issued by the competent medical authorities for the purpose of employment as per Govt. of India norms along with their applications. Persons suffering from not less than 40% of the disability shall only be eligible for the benefit of reservation. 4. Provisions under the Central Educational Institutions (Reservation in Teachers' Grade) Act, 2019 shall be followed in reservation of posts in appointments by direct recruitment. The benefit of reservation including EWS can be availed by applicants on production of supporting documents/ the Income and Asset Certificate (in case of EWS) issued by a Competent Authority as per the OM issued by the Govt. of India. 5. Candidates employed in Govt. service should send their applications through proper channel. In case, the original application if routed through proper channel is likely to be delayed, a photocopy of the application should be sent in advance along with application fee to reach before the prescribed last date. All such candidates are required to produce No Objection Certificate at the time of interview.
Job
Type
CONTRACTOR
Job
Deatils:
Official Website Document
Associate Professor Vacancy – Last Date 31 March 2021 (Itanagar, Arunachal Pradesh), National Institute of Technology, Arunachal Pradesh (NITAP) recruits Associate Professor post. Candidate with M.Phil/Ph.D, Experienced can apply.
---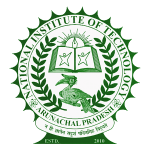 />
About National Institute of Technology, Arunachal Pradesh (NITAP) – नेशनल इंस्टिट्यूट ऑफ़ टेक्नोलॉजी, अरुणाचल प्रदेश:
The National Institute of Technology, Arunachal Pradesh was inaugurated on 18th August, 2010 as a member of a group of ten new NITs. These new NITs were established as centres of excellence in technical education to combat the growing need of technological professionals in India as well as in the World. The Institute has been through many trials since its establishment in 2010; but ultimately has triumphed over all challenges and is thriving today with more than 600 students on roll and many distinguished members of faculty as well as a good many numbers of competent administrative personnels.
Contact Us:National Institute of Technology Arunachal Pradesh Yupia, District: Papum Pare Arunachal Pradesh PIN -791112
E-mail: nitarunachal@gmail.com
Fax: 0360-2284972
Website Address:
For more Government jobs, Please visit https://www.sarkari-naukri.in/