Technical Assistant (B.Sc/M.Sc) (CLOSED) in National AIDS Research Institute - NARI Recruitment
Recruitment
For
Technical Assistant (B.Sc/M.Sc) (CLOSED)
No of
Vacancies
01
Minimum
Salary
Please check with the concern authority or website
Last
Date
05/05/2021
Address
G - Block, MIDC, Bhosari,,
Pune ,
Maharashtra
411 026
Qualification
Graduate in Life Science subjects relevant to the present need, with 3 years work experience or Masters degree in those subjects.
Pay
Scale
Rs.31,000/-
Age
Limit
30 Years
Job
Responsibilities
COVID-19 serological kit validation pertaining to rapid test and ELISA.
How to
Apply For
NARI
vacancy :
Applications are invited from the eligible candidates through online mode on ICMR-NARI website https://www.nari-icmr.res.in/nari/career up to 5th May, 2021. After you apply online, kindly email at recruitment.nari@gmail.com your full bio-data, copies of proof of age, qualifications and experience. In case of OBC Non-creamy layer certificate from the competent authority empowered to issue such certificate should be emailed on. Kindly mention Application ID followed by Post (As per the description in advertisement) applied for and Project name (Covid-19 Kit Validation) in the Subject Line i.e. XXXXXXX for Technical Assistant under Covid-19 Kit Validation while sending email. Applications received without supporting documents will be rejected.
Job
Type
CONTRACTOR
Job
Deatils:
Official Website Document
Technical Assistant Vacancy – Last Date 05 May 2021 (Pune, Maharashtra), National AIDS Research Institute (NARI) recruits Technical Assistant post. Candidate with B.Sc/M.Sc, Experienced can apply.
---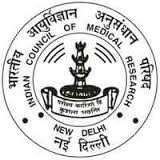 />
About National AIDS Research Institute (NARI) – नेशनल एड्स रिसर्च इंस्टिट्यूट :
National AIDS Research Institute [NARI] was established in October 1992 in Bhosari, Pune on a seven acre plot. Over last two decades the Institute has established itself as a premier Institute devoted to research on HIV infection and AIDS. The Institute has contributed in the fight against HIV and AIDS through quality research encompassing clinical research for optimizing the treatment and care, development and testing new modalities for prevention and generating new information on HIV biology in context with HIV-1 subtype C infection prevalent in India. The Institute has ably supported the National AIDS Control Programme in it's activities, especially surve68888888888888888illance, capacity building, laboratory services and drug resistance. The Institute derives strength from the wide ranging National and International Collaborations.
Contact Us:73, 'G'-Block, MIDC, Bhosari, Pune 411 026, India, Post Box No: 1895
Fax: +91-020-2712 1071
E-mail: nari@nariindia.org
Website Address:https://www.nari-icmr.res.in/
For more Government jobs, Please visit https://www.sarkari-naukri.in/