Chairperson (B.Sc) in Maharashtra Forest Recruitment
Recruitment
For
Chairperson (B.Sc)
No of
Vacancies
01
Minimum
Salary
62000
Last
Date
13/03/2020
Address
3rd Floor Van Bhavan Ramgiri Road Civil Lines,
Nagpur ,
Maharashtra
440001
Pay
Scale
The Chairperson shall be eligible to such salary, allowances, leave, house and other perquisites, as may be determined by the State Government from time to time, (Approximately Rs 62,000/-)
Age
Limit
Age of the person should not be more than 65 years.
Eligibility
Criteria
The minimum academic qualification will be graduate in Science. Preference will be given to the Candidates having higher academic qualification The person should be an eminent expert in the field of biodiversity conservation, its sustainable use and in matters relating to equitable sharing of benefits.
How to
Apply For
Maharashtra Forest
vacancy :
Interested persons may send their applications in the prescribed proforma as given in Annexure-I including their full bio-data, copy of certificates, passport size recent photograph, telephone/mobile no. , e-mail ID and detailed address, etc. along with information on the experience and works done in the field of biodiversity on the address, Member Secretary, Maharashtra State Biodiversity Board, Jaivavividhata Bhavan, Civil Lines, Nagpur-440001 up to 13/03/2020 during office hours by registered post or in person. Application received after due date and time will not be considered
Job
Type
OTHER
Job
Deatils:
Official Website Document
Chairperson Vacancy – Last Date 13 March 2020 (Mumbai, Maharashtra), Maharashtra Forest recruits Chairperson Posts. B.Sc experienced candidates can apply.
---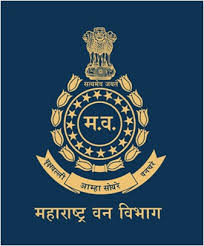 />
About Maharashtra Forest
Globally as well as nationally, Forest Conservation is increasingly being viewed as a powerful instrument in sequestering carbon and thereby offset adverse climate change. Maharashtra Forest Department, being custodian of the State's rich and diverse bio-diversity, is committed to a conservation-centric management and protection strategy. Wild-life focused eco-tourism management hinges on sustainability. Production-be it timber or non-timber forest produce is managed with sustainability at its core. Joint Forestry Management to secure natural resources as well as livelihood security remains the major people-centric activity. Attempts are on to hone local artisans' skill in making value-added articles out of non-timber forest produce like bamboo and cane. Augmenting green cover on non-forest areas to achieve national targets of 33% of land area under green cover remains a forefront agenda. Intensive use of Information and Communication Technology supplemented by e-governance is under effective use to monitor ongoing forestry activities. Extensive use of digital platform to project a true picture of forest conservation forms the central theme.
Contact us: 3rd Floor Van Bhavan Ramgiri Road Civil Lines Nagpur 440 001
Phone no: 0712 2550670
Fax: 0712 2550675
Email: pccfhoffms@gmail.com
For more Government jobs, Please visit