PGTs (Maths, Physics & Various) - Post Graduate, B.Ed. in Kendriya Vidyalaya Shikar, Dera Baba Nanak (KV Shikar-DBN) Recruitment
Recruitment
For
PGTs (Maths, Physics & Various) - Post Graduate, B.Ed.
Minimum
Salary
32500
Last
Date
10/02/2019
Address
KV Shikar (DBN), 12Bn BSF Campus,
Gurdaspur,
Punjab
143605
Qualification
Post Graduate in concerned subject with at least 50% marks in aggregate and B.Ed from a recognized university.
Pay
Scale
Rs.32500/- p.m. consolidated
Age
Limit
18 to 65 years
How to
Apply For
KV Shikar-DBN
vacancy :
Candidates have to bring a copy of their filled Application form along with all required mark sheet and certificates at the time of interview. Application form is available on www.kvdbn.in. * Online Registrations are open on Vidyalaya Website for above posts from 20/01/2019 to 10/02/2019. * Remuneration/Pay and other terms and conditions are as per KVS norms. * Mere Appearing in interview does not mean surety of selection for the applied post.
General
Instructions
* Proficiency in teaching in Hindi and English medium. * Knowledge of Computer Applications is desirable for all the teaching posts. * Written test may be conducted, if necessary. * Separate applications may be submitted for different posts. * CTET Not Qualified candidates can appear in interview for the post of TGTs and PRTs. They can be preferred for selection in the absence of CTET qualified candidates. * Checking of interview's dates from the Vidyalaya website is the responsibility of the candidate. No information should be given individually to the candidate by the Vidyalaya.
Job
Type
OTHER
Job
Deatils:
Official Website Document
PGTs Vacancies – Last Date 10 February 2019 (Gurdaspur, Punjab), Kendriya Vidyalaya Shikar, Dera Baba Nanak (KV Shikar-DBN) recruits PGTs Post. Candidate with Post Graduate, B.Ed. can apply.
---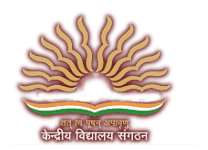 />
About Kendriya Vidyalaya Shikar, Dera Baba Nanak (KV Shikar-DBN) – केंद्रीय विद्यालय शिकार , डेरा बाबा नानक:
The phenomenal growth of Kendriya Vidyalaya Shikar, Dera Baba Nanak established on 07Aug,1997 with just 6 classrooms, the school today enjoys pride of place in the educational firmament of the town with 14 classrooms. The Kalanaur is only 15 km. from this K.V. Shikar and privileged to be located inside the Border Security Force H.Q. Campus. The K.V. Shikar though located on the Iinternational Border but it is highly guarded and secured by the dedicated team of B.S.F. personnels.
Contact Us:Principal KV Shikar (DBN), 12Bn BSF Campus, Gurdaspur, Punjab, Pin-143605
Phone /Fax No. 01871-267650 (O), 01871-267626 (F)
E-mail : Vidyalaya: kvshikar@gmail.com, chairman: comdt12bn@bsf.nic.in
Website Address:
For more Government jobs, Please visit