Project Fellow (M.Sc) (CLOSED) in Kerala Forest Research Institute Recruitment
Recruitment
For
Project Fellow (M.Sc) (CLOSED)
No of
Vacancies
01
Minimum
Salary
Please check with the concern authority or website
Last
Date
09/08/2021
Address
Kerala Forest Research Institute (KFRI), Peechi,,
Thrissur,
Kerala
680653
Qualification
First class Post Graduate Degree in Wildlife Sciences/ Wildlife Studies. Minimum two years field experience in the conservation of wildlife.
Pay
Scale
Rs. 22,000 per month
Age
Limit
36 years as on 01/01/2021 . Age relaxation as per government rules will be applicable.
Desirable
Qualifications
Experience in field data collection for conservation issues: advanced knowledge in Remote Sensing and GIS, coordinating workshops and working with local/indigenous communities in different terrains. Knowledge in computer applications.
How to
Apply For
KFRI
vacancy :
1. Candidates may please sent their Application along with their Biodata and the copies of essential qualification and age proof to the e-mail administration@kfri.res.in. 2. Last date/time of receiving application in the prescribed Google form (link is 09-08-2021, 5 PM.
Job
Type
CONTRACTOR
Job
Deatils:
Official Website Document
Project Fellow Vacancy – Last Date 09 August 2021 (Trivandrum, Kerala), Kerala Forest Research Institute (KFRI) recruits Project Fellow posts. M.Sc, Experienced candidates can apply.
---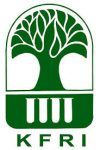 />
About Kerala Forest Research Institute (KFRI) – केरला फारेस्ट रिसर्च इंस्टिट्यूट
KFRI is a multidisciplinary team of experts conducting research on tropical forests and forestry. This Institute has contributed significantly to research in tropical forestry and biodiversity conservation over the past three decades of its existence. Founded in 1975, Institute is envisioned as a Centre of Excellence in Tropical Forestry to provide scientific support for decision making on matters related to forestry, with particular emphasis on conservation, sustainable utilization and scientific management of natural resources. KFRI became a part of the Kerala State Council for Science, Technology and Environment (KSCSTE) along with five other R&D Centres of the State, when the KSCSTE was constituted in 2002.
Website Address:https://www.kfri.res.in/
Contact Us:KFRI
Peechi P.O, Thrissur District
Kerala , India. Pin- 680653
Phone: +91-487-2690100; Fax +91-487-2690111
For more Government jobs, Please visit https://www.sarkari-naukri.in/