Consultant Interns (Post Graduate) in Recruitment
Recruitment
For
Consultant Interns (Post Graduate)
Minimum
Salary
Please check with the concern authority or website
Last
Date
20/05/2018
Address
KSPB,
Thiruvananthapuram,
Kerala
695003
Eligibility
Criteria
Currently enrolled for a post-graduate or equivalent course, or for a higher academic qualification. All candidates must be registered students of a recognised University,
How to
Apply For
Kerala State Planning Board (KSPB)
vacancy :
Those who are interested may send a recent c. v. and about 500 words explaining the interest in the theme for which applying. All applications must either be endorsed or forwarded by the head of department. Application may be send to The Chief Evaluation Division Kerala State Planning Board Pattom Thiruvananthapuram 695003 Last date for applications: May 20, 2018
Jobs Type:
Full Time
Job
Deatils:
Official Website Document
Kerala State Planning Board (KSPB) recruits Consultant Interns Post. Candidate with Post Graduate can apply.
---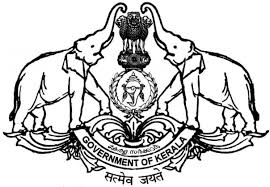 />
About Kerala State Planning Board (KSPB) – केरला स्टेट प्लानिंग बोर्ड:
Kerala State Planning Board (KSPB) is an advisory board under the Kerala Government. The KSPB was constituted for the first time in September 1967 with Chief Minister as Chairman and a non-official as part time Vice-Chairman. Apart from Minister for Finance and Chief Secretary to the Government, there were three full time members. The Director, Bureau of Economics and Statistics, was Member Secretary. The Board was formed with a view to enable the State Government to formulate development plans based on a scientific assessment of the resources of the State in the one hand and the growth priorities on the other. The Board was also entrusted with the task of bringing out a comprehensive economic review report of the state every year. The term of the Board is customarily five years analogous with the term of the ruling Government. Since 1967 the Board has been reconstituted 15 times. The Board, through its expertise, facilitates good planning and better implementation of development schemes/ projects in the State.
Contact Us:Kerala State Planning Board, Pattom, Thiruvananthapuram – 695 004
Tel: 0471-2540208
Website Address:
For more Government jobs, Please visit