Chief General Manager (Graduate) (CLOSED) in IRCON International Limited - IRCON Recruitment
Recruitment
For
Chief General Manager (Graduate) (CLOSED)
No of
Vacancies
01
Minimum
Salary
144200
Last
Date
17/04/2021
Address
IRCON International Limited ,
New Delhi,
Delhi
110017
Qualification
IRSSE Officer working in SAG/NFSAG/SG/JAG/Sr. Scale/ Jr. Scale with experience in Railway Signalling & Telecommunication. Non IRSSE Senior Scale & Jr. Scale S&T officer is also eligible. b) He should have requisite knowledge and relevant experience in Railway Signalling & Telecom projects c) The number of years of experience and nature of experience of the officer in the specific area as per requirement will be taken into consideration. d) Officer should have good communication skills e) Overall, an officer with a good mix of all of the above shall be preferred for selection.
Pay
Scale
For SAG/NFSAG Officer – CGM level Rs.144200-218200/- (CDA) (Pay matrix level 14)
Job
Responsibilities
Expert Professional Allowance – 15% of the actual Basic pay per month. b) Medical Allowance (outdoor) – 4% of the Basic pay per month. c) A re-imbursement of Rs.6000/- per month for Entertainment expenses for E8 level officers on deputation in Ircon. d) Reimbursement of expenses (As per minimum wages laid down for unskilled workers, as per respective State Govt. depending on place of posting of deputationist) (For CGM & GM post). e) Lease/HRA/Option of retention of accommodation provided by Railways as per Railway's policy for retaining family at previous place of posting. f) Deputation allowance, Transport allowance, Reimbursement for mobile and landline phone etc. Further details on perks & allowances visit the Link-Click here
How to
Apply For
IRCON
vacancy :
Closing date : 17 April 2021 2. Web address : www.ircon.org 3. Candidates may apply through proper channel for selection on deputation basis to the abovementioned vacancies in the prescribed proforma attached herewith. Zonal Railways may forward the applications of eligible candidates alongwith Vigilance/DAR Clearance and APARs to Corporate Office/IRCON, New Delhi. A scanned copy of application in the enclosed format duly filled may also be sent by candidate in advance through e-mail to deputation@ircon.org so as to reach us by 17.04.2021.
Job
Type
CONTRACTOR
Job
Deatils:
Official Website Document
Chief General Manager Vacancy – Last Date 17 April 2021 (Bilaspur, Chhattisgarh), IRCON International Limited recruits Chief General Manager post. Candidates with Graduate Experienced can apply.
---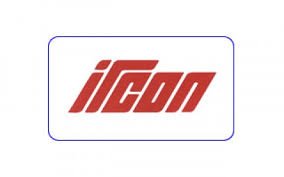 />
About Ircon International Limited (IRCON) – इरकॉन इंटरनेशनल लिमिटेड:
Ircon International Limited (IRCON), a government company incorporated by the Central Government (Ministry of Railways) under the Companies Act, 1956 on 28th April, 1976 originally under the name Indian Railway Construction Company Limited, is the leading turnkey construction company in the public sector known for its quality, commitment and consistency in terms of Performance. IRCON has widespread operations in several States in India and in other countries(Malaysia, Nepal, Bangladesh, Mozambique,Ethiopia, Afganistan, U.K. Algeria & Sri Lanka Now). IRCON is a specialized Constructions organization covering the entire spectrum of construction activities and services in the infrastructure sector. However, Railway and Highway Construction, EHP sub-station (engineering and constructions), and MRTS are the core competence areas of IRCON. IRCON operates not only in a highly competitive environment but also in difficult terrains and regions in India and abroad and is an active participant in prestigious nation building projects. IRCON has so far completed more than 300 infrastructure projects in India and more than 100 projects across the globe in more than 21 countries.
Website Address:https://www.ircon.org/index.php?lang=en
Postal Address:Regd. Office: C-4, District Centre, Saket, New Delhi – 110 017 (India)
Tel:+91-11-29565666.
Fax:+91-11-26522000/26854000
E-mail:info@ircon.org
For more Government jobs, Please visit https://www.sarkari-naukri.in/