Assistant Professor (Grade-I & Grade-II) - M.Phil/Ph.D (CLOSED) in Indian Institute of Technology Mandi Recruitment
Recruitment
For
Assistant Professor (Grade-I & Grade-II) - M.Phil/Ph.D (CLOSED)
No of
Vacancies
01
Minimum
Salary
Please check with the concern authority or website
Last
Date
23/08/2021
Address
Tehsil Sadar, Near Kataula, Kamand, ,
Shimla ,
Himachal Pradesh
175005
Qualification
A Ph.D. degree is necessary for a faculty position at IIT Mandi. For the essential qualification, experience, pay scale for Assistant Professor Grade- I & Assistant Professor Grade-II and other terms and condition please refer to the document: ADVERTISEMENT NO. IITMANDI/STD/1/2021/Faculty dt. January 18th , 2021.
How to
Apply For
IIT Mandi
vacancy :
Please apply online at: The last date for receiving applications is 05:00 pm IST, August 23rd 2021.
Job
Type
CONTRACTOR
Job
Deatils:
Official Website Document
Assistant Professor Vacancy – Last Date 23 August 2021 (Shimla, Himachal Pradesh), Indian Institute of Technology Mandi (IIT Mandi) recruits Assistant Professor post. Candidates with M.Phil/Ph.D, Experienced can apply.
---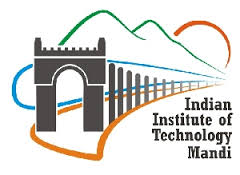 />
About Indian Institute of Technology Mandi (IIT Mandi) – इंडियन इंस्टिट्यूट ऑफ़ टेक्नोलॉजी मंडी:
Nestled in the Sivalik Range of the Himalayas, away from the bustle of the metropolis, a new abode of learning has germinated. A few hours before the Himalayan resort Kullu in Himachal Pradesh, IIT Mandi has been established with the vision to be a leader in science and technology education, knowledge creation and innovation, in an India marching towards a just, inclusive and sustainable society. The campus in Kamand now offers a world-class academic environment with a high quality of life in a setting of natural splendour.
Website Address:https://iitmandi.ac.in/
Postal Address:
Mandi -175001
, HP
Tel:01905-237926
E-mail:ajay@iitmandi.ac.in
For more Government jobs, Please visit www.sarkari-naukri.in