Assistant Vice President (BE/B.Tech/MBA/PGDM) (CLOSED) in Indian Institute of Technology Madras Recruitment
Recruitment
For
Assistant Vice President (BE/B.Tech/MBA/PGDM) (CLOSED)
No of
Vacancies
01
Minimum
Salary
Please check with the concern authority or website
Last
Date
30/06/2021
Address
INDIAN INSTITUTE OF TECHNOLOGY MADRAS,
Chennai,
Tamil Nadu
600 036
Qualification
Graduate (Engineering preferred). MBA (sales & marketing) desirable.
Pay
Scale
Rs. 27L to 30L PA (Depending on the experience of the specific candidate)
Experience
Requirements
A total of 12+ years of experience in managing clientfacing roles. Experience of about 5 years in fund raising would be desirable. The role involves developing active engagement with senior corporate officials and would need excellent communication and networking capabilities. Also, the candidate should be proficient in using CRM software like Salesforce.
Job
Responsibilities
CSR / Foundations / Trusts & Other Corporate engagements: - 1. Identify corporates with substantial CSR spends and engage them to fund education, research, support innovation and create infrastructure in IIT Madras 2. To keep up to date on all notifications from various government ministries especially Ministry Of Corporate Affairs that are relevant to CSR 3. Identify and engage with large Trusts and Foundations and enable them to fund scientific and educational initiatives in IIT Madras. 4. Work with large corporates on funding -Various infrastructures like labs, buildings etc. with naming rights benefit. 5. Enable meetings with CSR corporates for the senior management team from IIT Madras 6. Maintain a database of socially relevant projects (SRP) at IIT Madras by networking with IIT Madras faculty and other staff and eliciting SRP proposals from them. 7. Organise and conduct CSR themed networking events like seminars, conferences or workshops for IITM Faculty, potential donors and existing donors.
How to
Apply For
IIT Madras
vacancy :
1. Candidates should apply online only in the website https://icandsr.iitm.ac.in/recruitment/ - (Please check the advertisement number Advt. 152/2021 displayed and submit the application for the relevant position). 2. The last date for submission of online application is 30/06/2021. Candidates could send their CV to hr@ia.iitm.ac.in 3. Instructions to apply online:-Eligible applicants would require to register and apply online through https://icandsr.iitm.ac.in/recruitment/ and submit the application.
Job
Type
CONTRACTOR
Job
Deatils:
Official Website Document
Assistant Vice President Job – Last Date 30 June 2021 (Chennai, Tamil Nadu), Indian Institute of Technology Madras recruits Assistant Vice President post. BE/B.Tech, MBA/PGDM, Experienced candidates can apply.
---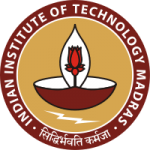 />
About Indian Institute of Technology Madras (IIT Madras) – इंडियन इंस्टिट्यूट ऑफ़ टेक्नोलॉजी, मद्रास:
Indian Institute of Technology Madras is one among the foremost institutes of national importance in higher technological education, basic and applied research. In 1956, the German Government offered technical assistance for establishing an institute of higher education in engineering in India. The first Indo-German agreement in Bonn, West Germany for the establishment of the Indian Institute of Technology at Madras was signed in 1959.
The Institute was formally inaugurated in 1959 by Prof. Humayun Kabir, Union Minister for Scientific Research and Cultural Affairs. The IIT system has sixteen Institutes of Technology. The first of these to be instituted are at Kharagpur (estb. 1951), Mumbai (estb. 1958), Chennai (estb. 1959), Kanpur (estb. 1959), Delhi (estb. 1961), Guwahati (estb. 1994) and Roorkee (estb. 1847, joined IITs in 2001).
Contact Us:Indian Institute of Technology Madras, IIT P.O., Chennai 600 036 INDIA
Webste Address:https://www.iitm.ac.in
For more Government jobs, Please visit www.sarkari-naukri.in