Senior Research Fellow (M.Sc/M.E/M.Tech) (CLOSED) in Indian Institute of Technology Indore Recruitment
Recruitment
For
Senior Research Fellow (M.Sc/M.E/M.Tech) (CLOSED)
No of
Vacancies
01
Minimum
Salary
Please check with the concern authority or website
Last
Date
11/08/2021
Address
Indian Institute of Technology Indore, Simrol Campus, Khandwa Road,,
Indore ,
Madhya Pradesh
453552
Qualification
M.Sc. / M. Tech. Degree or equivalent in streams like Biotechnology/Biochemistry/Biomedical Engineering/Life Sciences/Nanotechnology or in any other science and engineering stream with valid GATE or UGC-CSIR (JRF).
Pay
Scale
As per norms (i.e. about Rs. 35,000 + 16% HRA (if hostel accommodation is not provided))
Desirable
Qualifications
Candidates having experience in working with cloning, expression, and purification of proteins from bacteria, protein characterization and crystallization, etc. are encouraged to apply. CSIR / UGC/ DBT-JRF fellowship holders would be preferred.
How to
Apply For
IIT Indore
vacancy :
Interested candidates are requested to submit a detailed CV to Dr. Prashant Kodgire, Department of Biosciences and Biomedical Engineering, Indian Institute of Technology Indore, via e-mail: pkodgire@iiti.ac.in. Last Date of Application: 11 th Aug. 2021
Job
Type
CONTRACTOR
Job
Deatils:
Official Website Document
Senior Research Fellow Vacancy – Last Date 11 August 2021 (Indore, Madhya Pradesh), Indian Institute of Technology Indore (IIT Indore) recruits Senior Research Fellow posts. M.Sc/M.E/M.Tech, Experienced candidates can apply.
---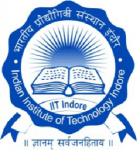 />
About Indian Institute of Technology Indore – IIT Indore (इंडियन इंस्टिट्यूट ऑफ़ टेक्नोलॉजी इंदौर):
Indian Institute of Technology, Indore (IIT Indore or IITI), located in Madhya Pradesh, is an institute of national importance established by the Government of India in 2009. It is one of the eight new Indian Institutes of Technology(IIT) established by the Ministry of Human Resource Development, Government of India under The Institutes of Technology (Amendment) Act, 2011 which declares eight new IITs as well as the conversion of Institute of Technology, Banaras Hindu University to IIT. The Act was passed in the Lok Sabha on 24 March 2011 and by the Rajya Sabha on 30 April 2012.
Website Address:https://iiti.ac.in/
Postal Address:Indore, Khandwa Road, Simrol Indore 452020
Tel:+91 731 2438 917, +91-7509062839
E-mail:securityhelpdesk@iiti.ac.in
For more Government jobs, Please visit www.sarkari-naukri.in