Site Engineer (B.Tech/B.E) (CLOSED) in Indian Institute of Management Shillong - IIM Shillong Recruitment
Recruitment
For
Site Engineer (B.Tech/B.E) (CLOSED)
No of
Vacancies
01
Minimum
Salary
Please check with the concern authority or website
Last
Date
22/03/2021
Address
Indian Institute of Management Shillong,
Shillong ,
Meghalaya
793014
Qualification
Bachelor's Degree in Civil Engineering or Equivalent from recognized University/ Institute
Pay
Scale
Rs. 90,000/- per month
Age
Limit
Not exceeding 64 years as on the last date of Publication of the Advertisement.
Experience
Requirements
Civil Engineers who have honorably retired not below the rank of Executive Engineer from CPWD / State PWD having good track record and vast experience in planning, implementation and supervision of Building construction, Land development, Project Management etc.
Job
Responsibilities
To monitor and supervise all construction works in the Institute campus. ii. To coordinate with PMC and various agencies for smooth progress of the works. iii. To check the drawings and estimate submitted by the Consultant/PMC/contractors. iv. To prepare construction schedule for each activity & maintain proper records of works. v. To check all services and installations before taking over of the buildings from PMC. vi. To coordinate with the Executive Engineer, IIM Shillong and update PPMC/BWC. vi. To prepare estimates and bills. viii. Any other responsibilities as assigned by the Director.
How to
Apply For
IIM Shillong
vacancy :
Only interested candidates who fulfil the minimum eligibility criteria may apply online through the Recruitment Portal in the Institute website www.iimshillong.ac.in. 2. Only Applications submitted online through the recruitment portal will be considered for further scrutiny. 3. Shortlisted applicants will be required to forward by email the scanned copies of the documents such as Educational Qualification Certificates & Mark Sheets, Experience Certificates, Proof of Retirement, Copy of PPO, Caste Certificate (if any), Disability Certificate (if any) and other documents and testimonials for verification 4. The Last date for Online Application is 22 March 2021
General
Instructions
Interested candidates may apply through the Recruitment Portal available in the website. 2 Mere fulfilment of minimum eligibility criteria is not a claim for interview call. 3 The Institute may relax all or any of the requirements related to age, qualification and experience in exceptional and deserving cases. 4 The Institute reserves the right to fill or not to fill any or all the posts. 5 Shortlisted candidates will be called for Interview as per recommendations of the Screening Committee constituted for the purpose. The decision of the Screening Committee is final. 6 No interim correspondence will be entertained. 7 Canvassing in any form will lead to disqualification. 8 Only shortlisted candidates will be contacted. If a candidate has not be contacted, she/he should assume that her/his application has not been shortlisted. 9 The Institute reserves the right to reject any/all applications without assigning any reason. 10 Monthly Remuneration is a consolidated amount which includes all allowances. No other perks/benefits such as HRA, TA, Medical Reimbursement etc. will be admissible.
Job
Type
CONTRACTOR
Job
Deatils:
Official Website Document
Site Engineer Vacancy – Last Date 22 March 2021 (Shillong, Meghalaya), Indian Institute of Management Shillong (IIM Shillong) recruits Site Engineer Post. Candidate with B.Tech/B.E can apply.
---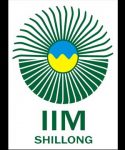 />
About Indian Institute of Management Shillong (IIM Shillong) – इंडियन इंस्टिट्यूट ऑफ़ मैनेजमेंट शिल्लोंग:
IIM Shillong has been set up with a vision of expansion and mobilisation of facilities for offering good quality management education and research in the North Eastern region of India. The decision of coming up with an Indian Institute of Management in the North East was unanimously taken by the Union Minister of Human Resource Development along with the Chief Ministers of the North Eastern States in the Review Meeting held at Shillong during June 2004. Shillong was drafted as the permanent location for the institute after consultation between the Ministry of Development of North Eastern Region (DONER) and the Chief Ministers of States of the region.
The Rajiv Gandhi Indian Institute of Management (RGIIM) offers a comprehensive two years Post-Graduate Diploma in Management Programme (PGDM).
Website Address:
Postal Address:Mayurbhanj Complex, Nongthymmai, Shillong – 793 014 East Khasi Hills District, Meghalaya, India Phone: 0364 – 2308000
E-mail:director@iimshillong.in
For more Government jobs, Please visit https://www.sarkari-naukri.in/