Manager - Quality (Post Graduate) (CLOSED) in International Crops Research Institute for the Semi-Arid Tropics Recruitment
Recruitment
For
Manager - Quality (Post Graduate) (CLOSED)
Minimum
Salary
Please check with the concern authority or website
Last
Date
18/08/2021
Address
CG Centers Block NASC Complex Dev Prakash Shastri Marg, ,
New Delhi, ,
Delhi
110012
Qualification
Master's degree in related field Work Experience of 8 to 10 years in the ITeS or Service industry would be preferred, with at least 3 years' experience in a managerial position Certification in Six Sigma (Black Belt / Green Belt) and Quality Improvement or Quality auditing, or Quality engineering is a must Having relevant experience in quality inspection, auditing, and testing would be an added advantage Be a good planner and have very good organizational skills, time management and multitasking abilities Excellent communication skills are needed to work in this multi-disciplinary, multi-location and multi-cultural team
Job
Responsibilities
Understand customer needs and requirements to develop effective quality control processes Create and implement best practice quality vision, strategy, policies, processes and procedures to aid and improve business performance Ensure adherence to health and safety guidelines as well as legal obligations Oversee all policy development procedures to identify deviations from quality standards Keep accurate documentation and perform statistical analysis Solicit feedback from customers to assess whether their requirements are met.
How to
Apply For
ICRISAT
vacancy :
Applicants should apply on or before 18 August 2021, with their latest Resume, and the names and contact information of three references that are knowledgeable about their professional qualifications and work experience. All applications will be acknowledged
Job
Type
CONTRACTOR
Job
Deatils:
Official Website Document
Manager Vacancy – Last Date 18 August 2021 (Delhi), International Crops Research Institute for the Semi-Arid Tropics (ICRISAT) recruits Manager post. Candidates with Post Graduate, Experienced can apply.
---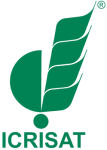 />
About International Crops Research Institute for the Semi-Arid Tropics (ICRISAT) – इंटरनेशनल क्रॉप्स रिसर्च इंस्टिट्यूट फॉर द सेमि -एरिड ट्रॉपिक्स:
The International Crops Research Institute for the Semi-Arid Tropics (ICRISAT) is an international organisation which conducts agricultural research for rural development, headquartered in Patancheru (Hyderabad, Telangana, India) with several regional centers (Bamako (Mali), Nairobi (Kenya)) and research stations (Niamey (Niger), Kano (Nigeria), Lilongwe (Malawi), Addis Ababa (Ethiopia), Bulawayo (Zimbabwe)). It was founded in 1972 by a consortium of organisations convened by the Ford and the Rockefeller Foundations. Its charter was signed by the FAO and the UNDP. Since its inception, host country India has granted a special status to International Crops Research Institute for the Semi-Arid Tropicsas a UN Organisation operating in the Indian territory making it eligible for special immunities and tax privileges.
Website Address:https://www.icrisat.org/
Postal Address:Patancheru 502324 Hyderabad Telangana
Tel:+91 40 30713071
Fax:+91 40 30713071
E-mail:ICRISAT@cgiar.org
For more Government jobs, Please visit www.sarkari-naukri.in