Project Consultant (Post Graduate, MSW, Degree in Law) in Haryana State Legal Services Authority (HSLSA) Recruitment
Recruitment
For
Project Consultant (Post Graduate, MSW, Degree in Law)
No of
Vacancies
01
Minimum
Salary
60000
Last
Date
13/03/2019
Address
Haryana State Legal Services Authority ,
Panchkula,
Haryana
134113
Qualification
Master's Degree in Management/Social Work/ Sociology/ Public Administration/ Economics/ Political Science/ Sociology etc. or a Degree in Law and having 7 years of experience with proven track record in project pla
Pay
Scale
Rs. 60,000/-
How to
Apply For
HSLSA
vacancy :
Applications be submitted in the prescribed format attached herewith. Last date for submission of applications is 13.03.2019 No application shall be entertained after due date of submission. Sd/- Member Secretary Haryana State Legal Services Authority Panchkula Ph: 0172-2583309
Job
Type
OTHER
Job
Deatils:
Official Website Document
Project Consultant Vacancy – Last Date 13 March 2019 (Panchkula, Haryana), Haryana State Legal Services Authority (HSLSA) recruits Project Consultant posts. Post Graduate, MSW, Degree in Law experience candidates can apply.
---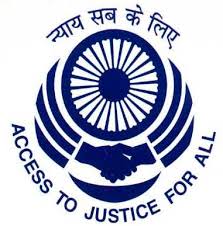 />
About Haryana State Legal Services Authority (HSLSA) – हरयाणा स्टेट लीगल सर्विसेज अथॉरिटी:
Legal Services Authorities Act, 1987 which came into force with effect from 9.11.1995 throughout the country provides for Central Authority at the national level which is called National Legal Services Authority (hereinafter referred to as NALSA). Hon'ble the Chief Justice of India is the Patron-in-Chief and another Hon'ble Judge of the Supreme Court is the Executive Chairman whereas an officer belonging to the Indian Judicial Service or the State Higher Judicial Service is the Member Secretary thereof.
Website Address:
Contact Us: Haryana State Legal Services Authority,
Institutional Plot-9
Sector-14
Panchkula
Phone:-0172-2562309
For more Government jobs, Please visit