Research Assistant (B.E. / B.Tech.) in Harcourt Butler Technical University Kanpur - HBTU Kanpur Recruitment
Recruitment
For
Research Assistant (B.E. / B.Tech.)
No of
Vacancies
01
Minimum
Salary
22000
Last
Date
16/12/2019
Address
Harcourt Butler Technical University,
Kanpur,
Uttar Pradesh
208002
Qualification
B.E. / B.Tech. in Mechanical Engineering with Ist Class
Pay
Scale
Consolidated Fellowship : Rs. 22000/- per month
Age
Limit
Not more than 28 years as on 01 April, 2019 for those possessing
How to
Apply For
HBTU Kanpur
vacancy :
The candidates interested to apply for the above post should send their applications on plane paper with complete bio-data and information regarding educational qualification indicating percentage of marks , details of working experience if any, attested photocopy of Final Marksheet / Degree of B.E./B.Tech., M.E. / M.Tech. if available, complete postal address, e-mail, telephone/mobile no. to Prof. Onkar Singh, Principal Investigator, Mechanical Engineering Department, Harcourt Butler Technical University, Kanpur – 208 002 (U.P.) . Principal Investigator and HBTI, Kanpur reserves the right to fix suitable criteria for short listing the eligible candidates satisfying the requirements of Project Post and advertised qualification. Only short listed candidates will be informed through e-mail only for selection interview by Selection Committee. The last date of receipt of duly complete applications will be 15 days from the date of issue of this advertisement.
Job
Type
CONTRACTOR
Job
Deatils:
Official Website Document
Research Assistant Vacancies – Last Date 16 December 2019 (Kanpur, Uttar Pradesh), Harcourt Butler Technical University Kanpur (HBTU Kanpur) recuits Research Assistant Post. Candidate with B.E. / B.Tech. experienced can apply

---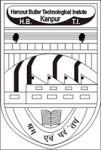 />
About Harcourt Butler Technical University Kanpur (HBTU Kanpur)- हरकोर्ट बटलर टेक्निकल यूनिवर्सिटी कानपूर:
Harcourt Butler Technical University Kanpur has been established in year 2016 by the Government of Uttar Pradesh with a view for making it a leading Residential University to become a Centre of Excellence with focus on Research and Development and Incubation in the field of Engineering, Technology, Basic & Applied Sciences, Humanities, Social Science & Management Architecture and other professional courses. HBTU aims to promote studies, research & innovation in Engineering areas of higher education, to enhance skill development through continuing education programme and knowledge and to achieve excellence in higher Technical education.
Contact Us:Harcourt Butler Technical University, Nawabganj, Kanpur (U.P.) – 208 002
Fax: +91-512-2534001-05
Website Address:http://hbtu.ac.in/
For more Government jobs, Please visit