Administrative Officer (Graduate) (CLOSED) in Food Safety and Standards Authority of India - FSSAI Recruitment
Recruitment
For
Administrative Officer (Graduate) (CLOSED)
No of
Vacancies
14
Minimum
Salary
47600
Last
Date
02/11/2020
Address
Food Safety and Standards Authority of India ,
New Delhi,
Delhi
110012
Qualification
Officers of the Central Government or State Governments or Union Territories or Universities or Recognized Research Institutions or Public Sector Undertakings or Semi—Government, Statutory or Autonomous Organisations:
Pay
Scale
Rs. 47,600 - Rs. 1,51,100/-Per Month
Age
Limit
The maximum age limit for appointment on deputation shall be 56 years on the last day of receiving the applications.
How to
Apply For
FSSAI
vacancy :
Applicants fulfilling the eligibility criteria & having relevant experience, etc may apply online on the link available on the FSSAI website i.e. www.fssai.gov.in. The last date of online application is 02 November 2020. The Last date for upload Of No Objection Certificate / Cadre Controlling Authority's approval is 09 November 2020. Applicant cannot finally submit his application without uploading NOC/CCA approval from the employer. 2. The hard copy of online application form duly certified by the employer along with 'Certificate by employer/Cadre Controlling Authority' in the prescribed format from the employer and other supporting certificates/ documents (Integrity certificate, vigilance clearance, Major/Minor penalty imposed during the last ten years and upto-date duly certified photocopies of APARs for the last 5 years) must reach through proper channel to Assistant Director (IIR), FSSAI, FDA Bhawan, Kotla Road New Delhi by 11 November 2020 failing which the online application will not be considered.
Venue of
Interview
Selection Will be Based either Written Exam/Interview
Job
Type
CONTRACTOR
Job
Deatils:
Official Website Document
Administrative Officer & Various (66 Vacancies) – Last Date 02 November 2020 (Delhi), Administrative Officer, Assistant, Personal Secretary, Manager, Senior Manager Posts. Candidates with Graduate, B.Tech/B.E, LLB, Any Post Graduate, M.A, M.Sc., M.E/MTech, MBA/PGDM, PG Diploma qualified experienced can apply.
---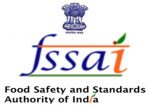 />
About Food Safety and Standards Authority of India (FSSAI) – फ़ूड सेफ्टी एंड स्टैंडर्ड्स अथॉरिटी ऑफ़ इंडिया:
Food Safety and Standards Authority of India is an autonomous body established under the Ministry of Health & Family Welfare, Government of India. The Food Safety and Standards Authority of India has been established under the Food Safety and Standards Act, 2006 which is a consolidating statute related to food safety and regulation in India. FSSAI is responsible for protecting and promoting public health through the regulation and supervision of food safety.
The FSSAI is headed by a non-executive Chairperson, appointed by the Central Government, either holding or has held the position of not below the rank of Secretary to the Government of India. Mr. Ashish Bahuguna is the current Chairperson for FSSAI and Mr. Pawan Kumar Agarwal is the current Chief Executive Officer for Food Safety and Standards Authority of India.
Website Address:https://fssai.gov.in/
Postal Address:FDA Bhawan near Bal Bhavan, Kotla Road, New Delhi – 110002
Tel:1800112100
Fax:011-23236975
For more Government jobs, Please visit https://www.sarkari-naukri.in/