Lower Division Assistant (LDA) - Graduate, Diploma Holders in Directorate of Tea Tribes Welfare Recruitment
Recruitment
For
Lower Division Assistant (LDA) - Graduate, Diploma Holders
No of
Vacancies
07
Minimum
Salary
14000
Last
Date
28/03/2019
Address
Welfare of Tea & Ex-Tea Garden Tribes, Rupnagar,
Guwahati,
Assam
32
Qualification
a. The applicants must be Graduate in any discipline from a recognized University with minimum 45% marks, 40% for SC/ST/PWD candidates in their degree examinations. b. The candidates should have attained the degree or any other qualifications prior to the age of 38 years and not during the relaxation period. (1 (one) post will be reserved for person with disability i.e. Blind or Low Vision.) (In all categories as per existing provisions.) c. The candidates must possess a Diploma/Certificate in computer proficiency of minimum 6 (six) months from a recognized institute; they must have good working knowledge of office productivity software tools (independent of any operating system, i.e. Ms Windows, Linux, MAC etc.) such as Word Processor, Spread Sheet, presentation graphics, concept of database, internet and email.
Pay
Scale
Pay of PB-2 Rs. 14,000/- to Rs. 49,000/- p.m. + Grade Pay Rs. 6,200/- p.m. plus other allowances as admissible under rules against sanctioned vacant posts.
Age
Limit
Applicants must not be less than 18 years and more than 44 years as on 31-03-2019.
How to
Apply For
Directorate of Tea Tribes Welfare
vacancy :
Candidates are required to upload the supporting documents like Age proof Certificate, Caste Certificate, Educational Qualification Certificates, Computer Proficiency Certificate, PWD Certificate, etc. in the link which will be made available at https://ttwd.assam.gov.in/ Instructions for filling up the prescribed form will be available in the office website: https://ttwd.assam.gov.in/ The online application is open w.e.f. 08/03/2019 to Midnight of 28/03/2019 only. No application will be accepted /entertained after the expiry of the given time.
General
Instructions
Before applying, candidates are advised to carefully go through the instructions provided in the above website. Candidates are required to upload a latest Passport size Photograph, photocopy of the Admit Card/Certificate of H.S.L.C. examination, Graduation Certificate, Scanned Signature, Employment Registration Certificate, and Caste Certificate (in case of reserved category candidates), or Disability Certificate (as per the specifications in the RPWD Act 2016, in case of Persons with Disability) issued by competent authority, or Discharge Book No. & Date, place of issue (in case of Exservicemen). No other document i.e., hard copy of the documents sent over email, etc. are required to be sent to the Directorate of Tea Tribes Welfare. Since the applications are submitted online, the question of submission of applications through proper channel in case of the candidates already employed becomes redundant. However, such candidate shall intimate their appropriate authorities about submission of application in writing. The candidate already employed should note that the prerogative for according permission to appear in Written Examination/join services on being selected by the Director of Tea Tribes Welfare in due course of time shall rest upon the appropriate authority. The Director of Tea Tribes Welfare shall not be anyway responsible/ accountable in the event of not according permission to appear in the written examination/join service after selection.
Job
Type
OTHER
Job
Deatils:
Official Website Document
Lower Division Assistant Vacancies – Last Date 28 March 2019 (Guwahati, Assam), Directorate of Tea Tribes Welfare recruits Lower Division Assistant post. Candidate with Graduate, Diploma Holders can apply.

---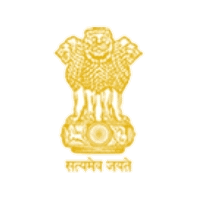 />
About Directorate of Tea Tribes Welfare (डायरेक्टरेट ऑफ़ टिया ट्राइब्स वेलफेयर):
The Assam Tea Employee Welfare Board is a statutory body constituted under Section-4 of Assam Tea Plantation Welfare Fund (Amendment) Act, 1959 with the sole object to promote Welfare of the tea plantations laborers in the State of Assam. In exercise of the power conferred by Section 4(I) of the Aforesaid Act, the Board has been onstituted by the Government of Assam.
The Board has completed a long period of 57 years as on 31-03-2016.
Since its origin, it has been functioning with various welfare Activities for the benefit and all round development of tea Plantation workers in Assam.
Construction of the Welfare Fund:
As provided under Section 3(2) of the Assam Tea Plantation Employees' Welfare fund (Amendment) Act, 1959 a fund has been constituted which consists of:
All fines released from the employees in the course of management of the plantations.
All unpaid accumulations.
All grants from the State Government or Central Government or the Tea Board constituted under the Tea Act, 1953(Act-29 of 1953).
Any voluntary donations.
Any sum borrowed under Section-8.
Any sum unclaimed or forfeited in the provident Fund Account of the employees.
Share of contribution from tea employees, Employers and State Government.
Contact Us:Welfare of Tea & Ex-Tea Garden Tribes, Assam, Rupnagar, Guwahati-32
Email: directoratetgtoffice00@gmail.com
Phone: 94350-35657
Website Address:https://ttwd.assam.gov.in
For more Government jobs, Please visit