Technical Assistant (M.Sc, M.E/M.Tech) (CLOSED) in Central University of Tamil Nadu Recruitment
Recruitment
For
Technical Assistant (M.Sc, M.E/M.Tech) (CLOSED)
No of
Vacancies
01
Minimum
Salary
Please check with the concern authority or website
Last
Date
14/06/2021
Address
Community College, Central University of Tamil Nadu,,
Thiruvarur ,
Tamil Nadu
610005
Qualification
M.Tech / M.Sc (Specialization in Photoshop / Networking)
Pay
Scale
Rs. 18,000/- Per Month
How to
Apply For
CUT
vacancy :
Filled in Applications in the prescribed format (copy attached) with supporting documents should reach the undersigned to the following e-mail id on or before 14-06-2021 : E-mail id : com_college@cutn.ac.in
Job
Type
CONTRACTOR
Job
Deatils:
Official Website Document
Technical Assistant Vacancy – Last Date 14 June 2021 (Thiruvarur, Tamil Nadu), Central University of Tamil Nadu (CUTN) recruits Technical Assistant post. Candidates with M.Sc, M.E/M.Tech, Experienced can apply.
---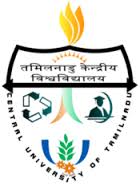 />
About Central University of Tamil Nadu (CUTN) – सेंट्रल यूनिवर्सिटी ऑफ़ तमिल नाडु :
Government of India founded the Central University of Tamil Nadu, along with eight other Central Universities, through an Act of Parliament in 2009. It is part of the greater role that the Central Government assumed in making higher education accessible to aspirants from the weaker sections of the society. With eight students in M.A. English Studies, the university started functioning from November 2009, at the Collectorate Annexe at Thiruvarur, 60 kilometers to the east of Thanjavur. But today the University sits astride a major tributary of the famous Cauvery river in the heart of the Delta seven kilometers to the north-west of Thiruvarur.
Contact Us:Central University of Tamil Nadu, Neelakudi, Thiruvarur – 610 005, INDIA
E-mail:info@cutn.ac.in
Website Address:https://cutn.ac.in/
For more Government jobs, Please visit https://www.sarkari-naukri.in/