Young Professional I (B.Sc.) in Recruitment
Recruitment
For
Young Professional I (B.Sc.)
No of
Vacancies
02
Minimum
Salary
Rs.15,000/- (Rupees Fifteen thousand only) consolidated
Last
Date
31/05/2018
Address
CTRI,
Rajahmundry,
Andhra Pradesh
533105
Qualification
B. Sc (Ag)
Age
Limit
21 yrs. minimum and 45 yrs maximum
Desirable
Qualifications
1. Knowledge in management of field crops 2. Soil testing using Mrudhaparikshak Lab
How to
Apply For
Central Tobacco Research Institute (CTRI)
vacancy :
Interested candidates who fulfill the conditions should report for interview with a copy of their bio-data, photocopy and original certificates and testimonials, documents, etc. if any.
Detail of
Interview
31.05.2018 at 10.00 AM
Job
Type
TEMPORARY
Job
Deatils:
Official Website Document
Central Tobacco Research Institute (CTRI) recruits Young Professional posts. B.Sc. candidates can apply.
---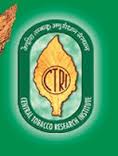 />
About Central Tobacco Research Institute (सेंट्रल तंबाकू रिसर्च इंस्टिट्यूट )
Tobacco crop 0.45 एम हेक्टेयर (शुद्ध खेती योग्य क्षेत्र का 0.27%) तंबाकू की फसल का उत्पादन करता है जिसका उत्पादन 750 म क्ग तम्बाकू पत्ती है! भारत 2 सबसे बड़े निर्माता और "चीन" और "ब्राजील" के बाद निर्यातक है।
The production of Flue-Cured Virginia (FCV) tobacco is about 300 million kg from an area of 0.20 M ha while 450 M kg non-FCV tobacco is produced from an area of 0.25 M ha.
वैश्विक परिदृश्य में, भारतीय तंबाकू क्षेत्र के 10% और कुल उत्पादन का 9% है इस वाणिज्यिक फसल द्वारा निभाई गई भूमिका के आधार पर, भारत की केंद्रीय तंबाकू समिति (आईसीटीसी) में 1947 से 1947 के संस्थान राजमुंदरी (आंध्र प्रदेश) में केंद्रीय तंबाकू अनुसंधान संस्थान (CTRI) की स्थापना की आईसीटीसी के प्रशासनिक नियंत्रण के तहत किया गया था, मद्रास 1965 तक और बाद में भारतीय कृषि अनुसंधान परिषद (आईसीएआर), नई दिल्ली के लिए स्थानांतरित कर दिया। आईसीएआर जानकारी के भंडार के रूप में कार्य करता है और कृषि, बागवानी, संसाधन प्रबंधन, पशु विज्ञान, कृषि अभियांत्रिकी, मत्स्य पालन, कृषि विस्तार, कृषि शिक्षा, गृह विज्ञान और कृषि संचार पर परामर्श प्रदान करता है।
इस वाणिज्यिक फसल भूमिका के आधार पर, भारत की केंद्रीय तंबाकू समिति (आईसीटीसी) 1947 में केंद्रीय तंबाकू अनुसंधान संस्थान (CTRI) राजमुंदरी (आंध्र प्रदेश) की स्थापना की। संस्थान 1965 के लिए 1947 से आईसीटीसी के प्रशासनिक नियंत्रण के तहत किया गया था, मद्रास और बाद में भारतीय कृषि अनुसंधान परिषद (आईसीएआर), नई दिल्ली के लिए स्थानांतरित कर दिया। आईसीएआर जानकारी के भंडार के रूप में कार्य करता है और कृषि, बागवानी, संसाधन प्रबंधन, पशु विज्ञान, कृषि अभियांत्रिकी, मत्स्य पालन, कृषि विस्तार, कृषि शिक्षा, गृह विज्ञान और कृषि संचार पर परामर्श प्रदान करता है।
Website Address:
Contact Us:Dr. D. DAMODAR REDDY
DIRECTOR
CENTRAL TOBACCO RESEARCH INSTITUTE
BHASKARNAGAR
RAJAHMUNDRY – 533 105
ANDHRA PRADESH
PHONE: 0883-2448995, 2449871
EMAIL : ddreddy132@yahoo.com, ctri-ap@nic.in
FAX: 0883-2448341, 2410555
For more Government jobs, Please visit