Engineering Officer Grade 1 (B.Tech/B.E) in Central Power Research Institute - CPRI Recruitment
Recruitment
For
Engineering Officer Grade 1 (B.Tech/B.E)
No of
Vacancies
11
Minimum
Salary
Please check with the concern authority or website
Last
Date
06/11/2020
Address
Sir. C.V. Raman Road Sadashivanagar Post Office, ,
Bangalore ,
Karnataka
560 080
Qualification
BE/B.Tech with First Class in Electrical / Electrical & Electronics / Metallurgy / Civil /Chemical Engineering / Computer Science with an aggregate minimum of 65% or 6.84/10 CGPA. Candidates applying with qualification of AMIE should have 65% marks or CGPA 6.84 in Section B alone (Qualifying of AMIE candidates will be regulated as per MHRD Order No. 11-15-2011-AR(TS.II) dated 6.12.2012. Candidates enrolled for AMIE up to 31.5.2013 and completed the course are only eligible). The candidates applying for the post essentially shall posses valid GATE score for the year 2019/2020.
Pay
Scale
Level - 7 Rs. 44,900 - 142400
Age
Limit
30 years
Job
Responsibilities
Testing and performance evaluation of power apparatus as per National & International standards. To take up research projects in the relevant areas, consultancy work, Operation & Maintenance and supervision.
How to
Apply For
CPRI
vacancy :
Interested Candidates Can Be Apply on ONLINE or Before The Last date
Job
Type
CONTRACTOR
Job
Deatils:
Official Website Document
Administrative Officer & Various (13 Vacancies) – Last Date 06 November 2020 (Bengaluru, Karnataka), Central Power Research Institute (CPRI) recruits Administrative Officer, Accounts Officer, Engineering Officer posts. Candidate with B.Tech/B.E,MBA/PGDM/LLB,CA ICWA Experienced can apply.
---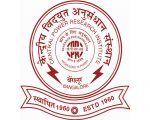 />
About Central Power Research Institute (CPRI) – सेंट्रल पावर रिसर्च इंस्टिट्यूट:
Central Power Research Institute (CPRI) is the power house of the Indian electrical industry. Set up in 1960 by the Government of India, it functions as a centre for applied research in electrical power engineering assisting the electrical industry in product development and quality assurance. CPRI also serves as an independent authority for testing and certification of power equipment. CPRI's governing body includes eminent professionals from industries & utilities, prestigious academic and research institutions & the government. It employs over 300 highly qualified and experienced engineers & scientists besides other supporting staff.
Website Address:https://cpri.res.in/
Postal Address:Post Box No.8066, Prof. Sir. C.V. Raman Road Sadashivanagar Post Office, Bangalore – 560 080.
Tel:+91 – 80 – 2360 2329(Off.)
E-mail:hegde@cpri.in
For more Government jobs, Please visit https://www.sarkari-naukri.in/