Young Professional-I (B.Sc) (CLOSED) in Central Marine Fisheries Research Institute - CMFRI Recruitment
Recruitment
For
Young Professional-I (B.Sc) (CLOSED)
No of
Vacancies
01
Minimum
Salary
Please check with the concern authority or website
Last
Date
12/05/2021
Address
Ernakulam, Ayyappankavu, ,
Kochi,
Kerala
682018
Qualification
Graduates in Statistics/Computer Science/ Mathematics
Pay
Scale
Rs. 25000/- (Consolidated Emoluments as per revised ICAR guidelines)
Age
Limit
Age should not be more than 35 years (5 years relaxation for SC/ST/women candidates and 3 years for OBC candidates) as on the date of the interview.
Desirable
Qualifications
Experience in marine fishery data management and computer programming. Working knowledge in Database Management Systems. M.Sc. in Statistics/Agrl. Statistics
How to
Apply For
CMFRI
vacancy :
All the original certificates from matriculation onwards must be sent in scanned form to fradcmfri@gmail.com on or before 12th May, 2021. Without these certificates, applicants would not be allowed to appear for interview. Candidates should produce one valid ID proof at the time of interview.
Job
Type
CONTRACTOR
Job
Deatils:
Official Website Document
Young Professional Vacancies – Last Date 12 May 2021 (Kochi, Kerala), Central Marine Fisheries Research Institute (CMFRI) recruits Young Professional posts. Candidates with B.Sc, M.Sc/MFSc, Experienced can apply.
---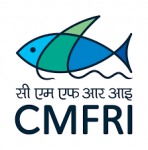 />
About Central Marine Fisheries Research Institute (CMFRI) – सेंट्रल मरीन फिशरीज रिसर्च इंस्टिट्यूट:
The Central Marine Fisheries Research Institute was established by Government of India on February 3rd 1947 under the Ministry of Agriculture and Farmers Welfare and later it joined the ICAR family in 1967. During the course of over 65 years the Institute has emerged as a leading tropical marine fisheries research institute in the world. Since its inception, the CMFRI grew significantly in its size and stature and built up adequate research infrastructure and recruited qualified staff. During the first half of the five decades of its existence, the CMFRI devoted its research attention towards the estimation of marine fisheries landings and effort, taxonomy of marine organisms and the bio-economic characteristics of the exploited stocks of finfish and shellfish. This research effort contributed significantly to India's marine fisheries development from a predominantly artisanal, sustenance fishery till the early sixties to that of a complex, multi-gear, multispecies fisheries. One of the major achievements of CMFRI is the development and refinement of a unique method for estimation of fishery catch and effort from the over 8000 km coastline called the "Stratified Multistage Random Sampling Method". With this methodology the Institute is maintaining the National Marine Fisheries Data Centre (NMFDC) with over 9 million catch and effort data records from all maritime states of India of more than 1000 fished species.
Website Address:https://www.cmfri.org.in/
Postal Address:CIBA Campus, 75, Santhome High Road, Raja Annamalai Puram, Chennai, Tamil Nadu 600028
Tel:+91 484 2394357 /12, 2391407, 2394867, 2397569, 2394268 /96, 2394750
Fax:+91 484 2394909
E-mail:contact@cmfri.org.in
For more Government jobs, Please visit www.sarkari-naukri.in