Content Developer (Post Graduate) (CLOSED) in Centre for Development of Imaging Technology - C-DIT Recruitment
Recruitment
For
Content Developer (Post Graduate) (CLOSED)
Minimum
Salary
Please check with the concern authority or website
Last
Date
11/11/2019
Address
Chitranjali Hills, Thiruvallam ,
Thiruvananthapuram ,
Kerala
695027
Qualification
1. First Class Post Graduation in Communication and Journalism from a recognized institute /University. 2. 5 years experience in related field viz. content writing for websites, social media updates, articles, blog posts 3. Experience in Public Relations activities
How to
Apply For
C-DIT
vacancy :
1. Applicants should read the instructions in the website thoroughly before applying. 2. Application form may be filled online by selecting the link www.careers.cdit.org. The scan copy of the supporting documents should be uploaded, failing which the application will be treated as incomplete. 3. Applications forwarded through any other means including post, fax or e-mail will not be entertained. 4. The last date of submission of on-line application is 11th November, 2019.
General
Instructions
1. The period of engagement will be initially for a period of two months, which may be extended as per the requirement of the project based on performance assessment of the candidate. 2. The appointees shall have no claim for regular appointment in any of the C-DIT establishments on the termination of the project. 3. Acceptance or rejection of application of the candidates will be at the sole discretion of C-DIT. Incomplete applications are liable to be rejected. 4. List of shortlisted candidates for written test / interview will be published in the website of C-DIT – www.cdit.org. They will be intimated only over phone / e-mail.
Job
Type
TEMPORARY
Job
Deatils:
Official Website Document
Network Engineer, Drupal Developer & Various Vacancies – Last Date 11 November 2019 (Thiruvananthapuram, Kerala), Centre for Development of Imaging Technology (C-DIT) recruits Developer / Designer, Content Developer, Network Engineer, Drupal Developer Posts. Candidates with B.Tech., Post Graduate experience can apply.
---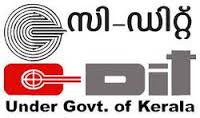 />
About Centre for Development of Imaging Technology (C-DIT) – सेंटर फॉर डेवलपमेंट ऑफ़ इमेजिंग टेक्नोलॉजी:
Centre for Development of Imaging Technology (C-DIT) is a unique organization working in the area of convergence and beyond of Information and Communication Technologies (ICT) and Content development and dissemination in multi-media formats. C-DIT is proud of having a talented pool of creative personnel working in close collaboration with qualified and experienced technological work force. C-DIT has reorganized its activities through four functional Groups, each specializing in a core area, viz. Communication Group, Technology Group, Education & Training Group and Operations Group. C-DIT has been functioning as a Total Solutions Provider to the departments and agencies under the Government of Kerala in the areas of ICT applications and in supply of Holography based security products.
Website Address:https://cdit.org/
Contact Us:Centre for Development of Imaging Technology (C-DIT)
Chithranjali Hills,
Thiruvallam.P O,
Thiruvananthapuram,
Kerala – 695 027
Phone: +91 – 471 – 2380910, 2380912, 2380953
Fax: +91 – 471 – 2380681
E–mail: cdit@cdit.org
For more Government jobs, Please visit https://www.sarkari-naukri.in/