Assistant Professor (Ph.D) (CLOSED) in Ambedkar University Delhi - AUD Recruitment
Recruitment
For
Assistant Professor (Ph.D) (CLOSED)
No of
Vacancies
03
Minimum
Salary
Please check with the concern authority or website
Last
Date
05/11/2020
Address
Ambedkar University Delhi, Room No. 03, Lothian Road, Kashmere Gate,,
New Delhi,
Delhi
110 006
Qualification
Candidates with a relevant PhD degree and those with teaching experience and publications in reputed peer-reviewed journals in the Hindi discipline and whose qualifications and research match the approved list of courses offered at the School will be given preference.
Eligibility
Criteria
The eligibility qualifications and other norms related to the recruitment of Assistant Professor shall be followed as per UGC Regulations 2018.
How to
Apply For
AUD
vacancy :
1. Candidates are requested to attach a detailed CV and statement of purpose and relevant educational /experience certificates along with their application form. Please note that all the documents of candidates will be verified at the time of interview. 2. Application form must be send alongwith all the supporting documents and sent through email as pdfor word attachment to deansol@aud.ac.in Please note that the engagement would be for the specified period of time. Last date of submission of applications: 05.11.2020.
Job
Type
CONTRACTOR
Job
Deatils:
Official Website Document
Assistant Professor Vacancies – Last Date 05 November (Delhi), Ambedkar University Delhi (AUD) recruits Assistant Professor posts. Candidates with Ph.D, Experienced can apply.
---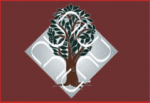 />
About Ambedkar University Delhi (आंबेडकर यूनिवर्सिटी दिल्ली):
AUD is a public University with a campus-based, unitary structure with research, postgraduate and undergraduate programmes in the social sciences and the humanities. The Bharat Ratna Dr B.R. Ambedkar Vishwavidyalaya (Ambedkar University, Delhi or AUD) was established by the Government of the National Capital Territory of Delhi through an Act of Legislature in 2007 and was notified in July 2008. Mandated to focus on research and teaching in the social sciences and humanities and guided by Dr Ambedkar's vision of bridging equality and social justice with excellence, AUD considers it to be its mission to create sustainable and effective linkages between access to and success in higher education. AUD is committed to creating an institutional culture characterized by humanism, non-hierarchical and collegial functioning, teamwork and creativity.
Website Address:https://aud.ac.in/
Postal Address:AUD Campus Lothian Road, Kashmere Gate, Delhi 110006
Tel:+91-11-23863740/43
Fax:+91-11-23863742
E-mail: info@aud.ac.in
For more Government jobs, Please visit https://www.sarkari-naukri.in/