Junior Research Fellow (JRF) - M.Sc (CLOSED) in Vellore Institute of Technology University Recruitment
Recruitment
For
Junior Research Fellow (JRF) - M.Sc (CLOSED)
No of
Vacancies
01
Minimum
Salary
Please check with the concern authority or website
Last
Date
24/07/2021
Address
School of Advanced Sciences, Vellore Institute of Technology (VIT),
Vellore ,
Tamil Nadu
632 014
Qualification
M.Sc in Mathematics with a minimum of 60% marks and NET/GATE qualified.
Pay
Scale
Rs. 31,000/- per month (for first two years), Rs. 35,000/- per month (for the third year). Non - NET/GATE qualified candidates will be remunerated as per the institute norms.
Desirable
Qualifications
Sound knowledge of programming languages like MATLAB.
How to
Apply For
VIT University
vacancy :
Send your resume along with relevant documents pertaining to the details of qualifications, scientific accomplishments, experience (if any) and latest passport size photo etc. on or before (24/07/2021) through online https://careers.vit.ac.in/
Job
Type
CONTRACTOR
Job
Deatils:
Official Website Document
Junior Research Fellow Vacancy – Last Date 24th July 2021 (Vellore, Tamil Nadu), Vellore Institute of Technology University (VIT University) recruits Junior Research Fellow post. Candidate M.Sc, Experienced can apply.
---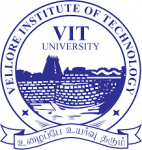 />
About Vellore Institute of Technology University (VIT University)
VIT University, formerly called Vellore Engineering College, is an Indian institute of higher education and a deemed university under Section 3 of the UGC Act. Founded in 1984, as Vellore Engineering College, by Mr. G. Viswanathan, the institution offers 20 undergraduate, 34 postgraduate, 4 integrated and 4 research programs. The university draws students from 50 countries as well as from every state in India. It has campuses both at Vellore and Chennai, Tamil Nadu, India. University has consistently been ranked among the top ten engineering institutions in India by India Today. and ranked first in Careers 360 (Magazine) Top Private Universities in India 2015.
Website Address – https://vit.ac.in/
Address – Vellore Institute of Technology, Near Katpadi Rd Vellore, Tamil Nadu – 632014
For more Government jobs, Please visit https://www.sarkari-naukri.in/