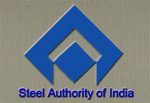 Steel Authority of India Ltd. (SAIL)[/caption

Steel Authority of India Limited (SAIL)
Medical Officer
Address:
Near Newai Thana, Bhilai,
Durg,
Chhattisgarh
490006
Pay scale ( वेतन ) :
Consolidated payment of Rs. 40,000/- (all inclusive) per month will be paid for full attendance. No other payment / allowance is admissible
Educational requirements ( शैक्षिक आवश्यकता ) :
MBBS
Desirable qualifications ( वांछनीय योग्यता ) :
Diploma in industrial health or Certificate of Training in industrial health is desirable
No of vacancies ( रिक्तियों की संख्या ) :
01
Age limit ( आयु सीमा ) :
70 years as on date of interview. Retired doctors can also apply.
How to apply ( आवेदन कैसे करे ) :
Candidates fulfilling the eligibility criteria as specified above, may attend walk-in-interview on the above date, time & venue with the following certificates/documents in original along with self-attested photocopies of the certificates/document
General instructions ( सामान्य निर्देश ) :
1. The engagement is purely on "contractual basis" and is not to be construed as giving rise to any right of regular appointment in SRU Bhilai in any manner whatsoever. 2. SRU reserves the sole authority to consider the cases as per its rules and decision of SRU Bhilai in this regard shall be firm& binding. 3. SRU Bhilai reserves the right to reject any application OR cancel the candidature OR the whole process of test/interview, without assigning any reason thereof and no enquiry or correspondence will be entertained in this connection. The decision of the Selection Committee constituted by SRU Bhilai for this purpose shall be final and binding.
Detail of job interview:
11:00 AM on 05/12/2017
Venue of interview:
Office of the GM ,SRU Bhilai, Admn. Building, Maroda, Near Newai Thana, Bhilai, Dt. Durg-490006
Official Document ↓
↓
Steel Authority of India Limited (SAIL) recruits Medical Officer Post. MBBS, Diploma candidates can apply.
---
About Steel Authority of India Limited (SAIL):
Steel Authority of India Limited (SAIL) is one of the largest state-owned steel making company based in New Delhi, India and one of the top steel makers in world. With an annual turnover of ₹50627 crore (US$7.5 billion) (FY 2014-15). It is a public sector undertaking which trades publicly in the market is largely owned by Government of India and acts like an operating company. Incorporated on 24 January 1973, SAIL has 93,352 employees (as of 31-Mar-2015).[2] With an annual production of 13.9 million metric tons, SAIL is the 24th largest steel producer in the world.[4] The Hot Metal capacity of the Company will further increase and is expected to reach a level of 23.5 million tonnes per annum by the end of the Financial Year 2015-16. P.K Singh is the current chairman of SAIL. SAIL operates and owns 5 integrated steel plants at Rourkela, Bhilai, Durgapur, Bokaro and Burnpur and 3 special steel plants at Salem, Durgapur and Bhadravathi. It also owns a Ferro Alloy plant at Chandrapur. As part of its global ambition, the company is undergoing a massive expansion and modernisation programme involving upgrading and building new facilities with emphasis on state of the art green technology.
Website Address:http://www.sail.co.in/
Postal Address:Ispat Bhawan, Lodi Road, New Delhi-110003(STD-011)
EPBAX – Ispat Bhawan- 24300100, 24367481-86
EPBAX – Scope Minar – 22467360, 7384, 7412, 7413, 7418, 7420, 7425
Fax No. : 24367015 (Ispat Bhawan) / 22467458 (Scope Minar)
For more Government jobs, Please visit http://www.sarkari-naukri.in/