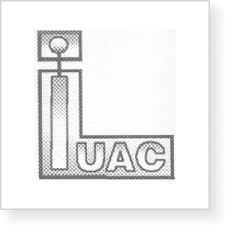 Inter University Accelerator Centre (IUAC)
Inter University Accelerator Centre (IUAC)
Research Associate
Address:
DST-inspire faculty SCNS, JNU/IUAC, ,
New Delhi,
Delhi
110067
Pay scale ( वेतन ) :
Rs. 18, 000/- (Consolidated as approved by DST)
Educational requirements ( शैक्षिक आवश्यकता ) :
M.Sc. / Chemistry (Physical) or Physics with atleast 60% marks or its equivalent grade.
Desirable qualifications ( वांछनीय योग्यता ) :
Experience of working in experimental laboratory.
Age limit ( आयु सीमा ) :
less than 28 years as on 1st October 2017
Last date to apply for this job ( अंतिम तारीख ) :
10/15/2017
How to apply ( आवेदन कैसे करे ) :
Late and incomplete applications will not be considered. No TA/DA will be offered to candidates called for interview. Applications must be submitted to the undersigned by 15 October 2017 by 15th October 2017only by email.Dr. K. Rawat DST-inspire faculty SCNS, JNU/IUAC, New Delhi-67 Email: kamla.jnu@gmail.com
Official Document ↓
↓
Inter University Accelerator Centre (IUAC) recruits Research Associate Posts. Candidates with M.Sc can apply.
---
About Inter University Accelerator Centre:
The basic objective of Inter-University Accelerator Centre (IUAC) is to provide front ranking accelerator based research facilities to create possibilities for internationally competitive research within the university system. The Centre has been playing a very special role of a research institute within the University system where the scientific and technical staff have dual responsibilities of facilitating research for a large user community as well conducting their own research. Emphasis is put on encouraging group activities and sharing of the facilities at the Centre in synergy with those existing elsewhere. The Centre has established sophisticated accelerator systems and experimental facilities in project mode involving several universities for internationally competitive research in the areas of Nuclear Physics, Materials Science, Atomic Physics, Radiation Biology, Radiation Physics and Accelerator Mass Spectrometry.
Website Address:http://www.iuac.res.in/
Postal Address:Aruna Asaf Ali Marg, Vasant Kunj, New Delhi, Delhi 110067
Tel:011-2689-3955, 2689-9232, 2689-9233
Fax:011-2689-3666, 2612-1960
For more Government jobs, Please visit http://www.sarkari-naukri.in/